Polls closed in Bahrain's general elections on Saturday as citizens headed to the ballot box to cast their votes for the lower chamber of parliament and municipality.
Bahrain's Minister of Justice Shaikh Khalid bin Ali Al Khalifa told journalists that initial reports of the voter turnout was estimated at 67%, adding that the voter participation this year represented the largest in the kingdom's history.
According to official figures released by the government, a total of 365,467 are eligible to vote with many districts expected to head to a run-off vote elections next Saturday as an increase in candidate numbers make this the most challenging elections yet.
The voters will be electing 40 officials for the House of Representatives, and 30 municipal councils. The government said 506 candidates are running in the election, including the highest number of female candidates. It expects a higher voter turnout than in 2014, which it placed at 53 percent.
This year's elections will expect a turnover rate of up to 56 percent as 17 incumbent candidates chose not to seek re-election.
RELATED: Bahrain gears up for local elections with economy, VAT key issues among voters
Speaking to Al Arabiya News Channel from the election headquarters in Manama, veteran journalist Sami Hejres said that preparations from all side began earlier this month as many candidates and voters were enthusiastic to ensure a successful election season.
"The Bahraini voter is more conscious now regarding how their vote is effective in deciding his or her daily life and this make the voter, from both genders, ensure they get to practice their right guaranteed by the constitution," Hejres said.
This year's election cycle witnessed a record increase in number of candidates, especially with female candidates. In the last election of 2014, 22 women contested and that number has doubled this year to 41.
A drastic visible change has been the lack of election tents that have come to mark the election season across the island-kingdom, with many young candidates choosing to opt-out of a physical headquarters and choosing to meet with their constituents virtually through social media.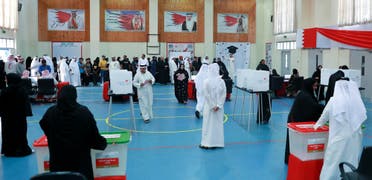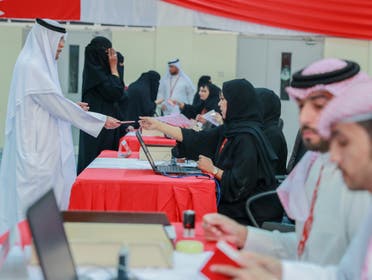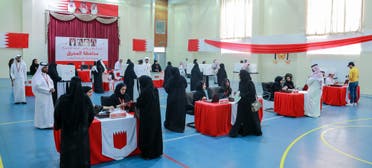 "We noticed that many candidates are using social media, in particular Twitter and Instagram, as a way to connect with their constituents. Based on my experience, candidates mustn't rely on social media as it reaches only a fraction of the overall voting population rather than being focused on the candidate's constituency," Ali M. Alsabbagh, a marketer and business developer who voted in the Southern 8th district, told Al Arabiya English.
Elections are being held in 40 constituencies in four districts: Manama, Muharraq, the northern governorate and the southern governorate.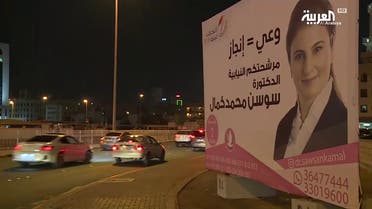 More than 2,400 people participated in the organization of the electoral process, while the number of observers was 231, and the number of voters outside Bahrain who voted on November 20 was more than 3,600.
A key issue across the governorates is the topic of Value-Added-Tax and how it may affect constituents in the coming year. Bahraini legislators approved a draft law on October 7 that would impose VAT for the first time in the kingdom, starting from 2019. Saudi Arabia and the United Arab Emirates are the first two countries introducing VAT at a 5 percent rate, as part of a Gulf Cooperation Council (GCC) agreement in 2018.
RELATED: Record number of women contest in Bahrain's local elections
Many Bahraini observers say that VAT would be the defining issue of this year's elections with many expecting citizens to vote out incumbents from the current parliament in search of newer faces to tackle their concerns.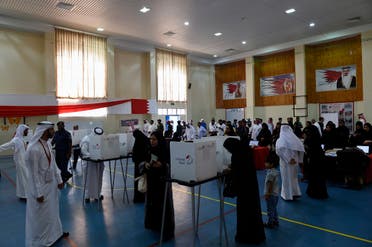 "A list of 30 MPs who had voted in favor of the tax was widely circulated on social media along with calls to boycott them in the elections. Episodes such as this explain the strong anti-incumbent sentiment among the electorate, which suggests that we may see many new, inexperienced faces win seats in the elections," Hasan Alhasan, a PhD researcher at King's College London and a former senior analyst at the office of the First Deputy Prime Minister, told Al Arabiya English.
There was an attempt of foreign interference in recent days to shake up the trust among voters, with some voters receiving hate messages spewing sectarianism.
"These messages appear to have been sent from Iran and outside of Bahrian, but thank God Bahraini authorities were able to face the spread of these text messages and the Bahraini citizens realized the importance of facing such interferences. The opposite was proven, as the turnout so far has been huge with many people choosing to head to the ballot box instead," Salah al-Jowder, a member on the board of the King Hamad Global Centre for Peaceful Coexistence, told Al Arabiya English.
Voting ended at 8 pm local time with key districts of the Northern and Southern governorates expected to head to a run-off vote next Saturday as candidates need a majority vote of 51 percent to win a seat.