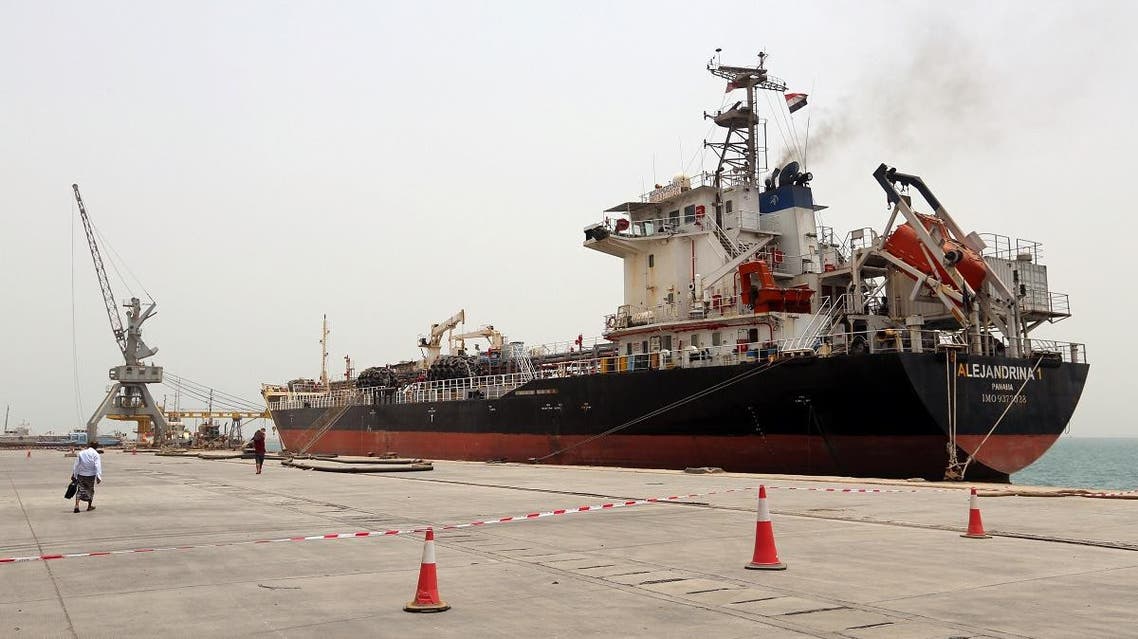 Arab Coalition: Houthis deliberately disable aid ships and unload their cargo
The Arab Coalition said on Monday that 16 permits were issued for ships heading to Yemeni ports carrying basic, medical, and oil aid.
The coalition supporting the legitimate authority in Yemen added that Houthi militias deliberately disable ships and unload their cargo in Hodeidah and Salif ports.
It was also announced that 12 air permits were issued, in addition to permissions for land protection.
The UN said its envoy Martin Griffiths, who also visited Hodeidah last week to assess the humanitarian situation, is due to hold talks with Yemen's internationally recognized government in Riyadh on Monday.