PHOTOS: G20 leaders attend gala dinner with Saudi Crown Prince in attendance
Despite the fact that the G20 Summit was overshadowed by a US-China trade war that has roiled global markets, leaders of the world's top economies, took time off to know each other better Friday night by attending a gala dinner and enjoy a play at the Colon Theater in the Argentinian capital Buenos Aires on Friday, with Saudi Crown Prince Mohammed bin Salman also in attendance.
Argentina's President Mauricio Macri and his wife Juliana Awada who is of Lebanese and Syrian descent, hosted world leaders for a gala dinner and a theatrical performance at Teatro Colon.
Saudi Crown Prince Mohammed bin Salman was warmly received and was seen later on enjoying the cultural event with heads of G20 and more than 1,000 elite personalities from Argentinian society.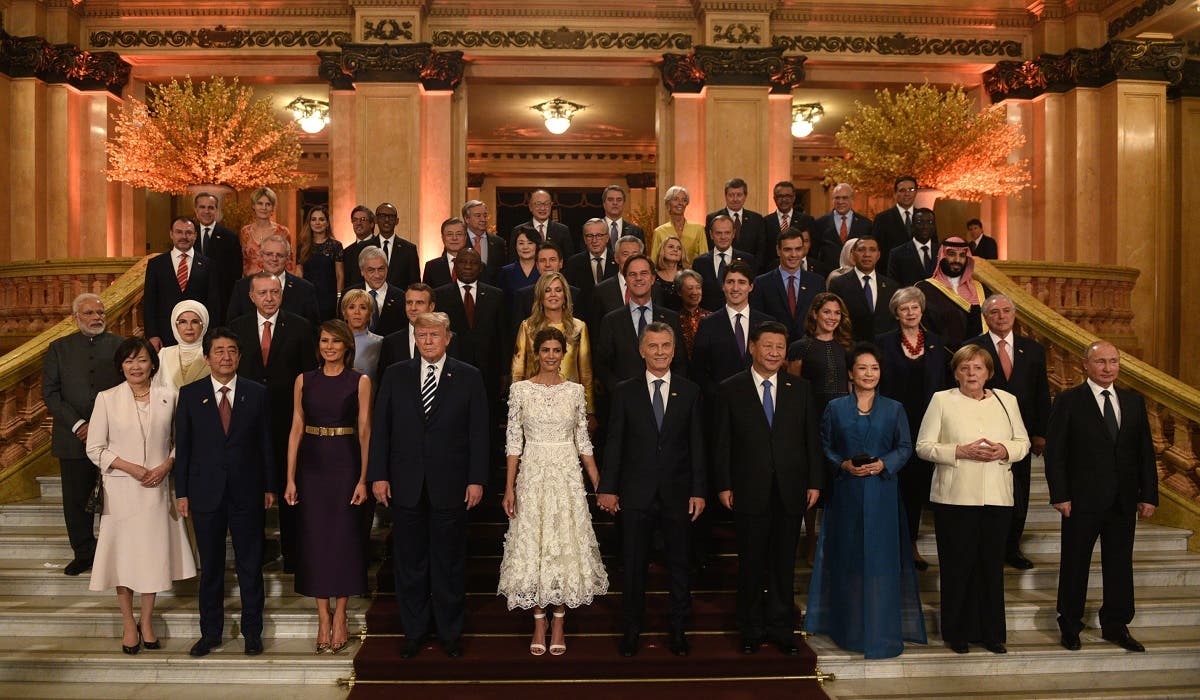 The Colon Theater was built in 1908 and is rated as one of the top five theaters and among top three opera houses in the world.
The play that captured the audience was entirely about Argentina, its heritage, its natural resources and the components of its people, and its real progress.
It is worth mentioning that the two-day annual gathering which ends on Saturday, is considered a major economic event.