Bahrain's cabinet on Sunday tendered its resignation to King Hamad bin Isa Al Khalifa as required by the country's constitution after Sunday's parliamentary elections which formed the next legislative term.
The resignation follows the official announcement of the results of the parliamentary elections for the fifth legislative term, in accordance with Article 33 of Bahrain's constitution that stipulates the formation of a new cabinet at the start of a new term every four years.
Official results were announced early on Sunday after Bahrain conducted a run-off vote to determine the winners of districts that did not have a clear winner during the Nov. 24 elections.
According to Bahrain's Minister of Justice Shaikh Khalid bin Ali Al Khalifa, the voter turnout in this year's election was estimated at 67 percent in the Nov. 24 polls, higher than a turnout of 53 percent in 2014 and set to be the largest voter participation in the island-kingdom's history.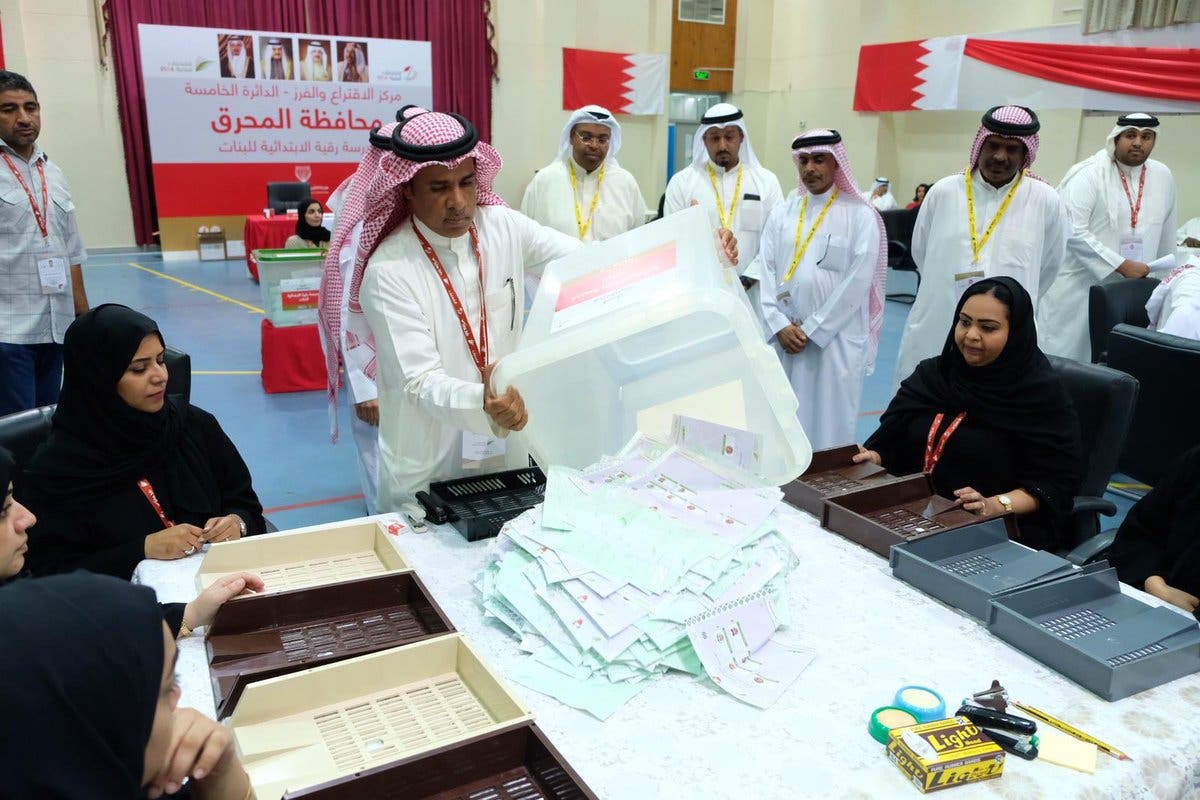 The justice minister pointed to the strong competition in the various constituencies where runoffs were held.
"Bahrain is living a new chapter in democratic development. The electoral process is moving beyond the stage of experience, in addition to the fact that it is a patriotic duty and a personal motivation from the general public," Shaikh Khalid said during a post-elections briefing.
Women and independents were the biggest winners in this election cycle, with six female candidates gaining seats in parliament and setting a new record of female political representation in Bahrain.
"The victory of women and independents has proven the political awareness of Bahrainis. Political societies have performed badly in parliament and people have put faith in independent candidates this time knowing that they won't serve any agendas," Mohammed Al Sayed, spokesperson for Citizens for Bahrain – a group that monitors and analyzes elections as an independent volunteer group, told Al Arabiya English.
"It is refreshing to see so many new faces in parliament including youth activists and media personalities who represent the real Bahrain," he added.