Saudi dedicates two hours for differently-abled to circumambulate Mecca's Kaaba
The Holy Mosque and Prophet's Mosque were dedicated to people with special abilities for two hours on Monday, as part of the International Day of Persons with Disabilities.
The deputy head of the Holy Mosque's affairs, Mashhour al-Minami said that "the initiative reassures our care for those people who are dear to all of our hearts, and it sheds light on their rights of equality with the rest of the society."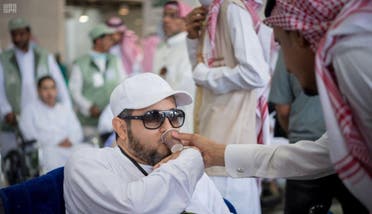 In the beginning, the visitors listened to an explanation of Umrah, and they also received some books and catalogs about it.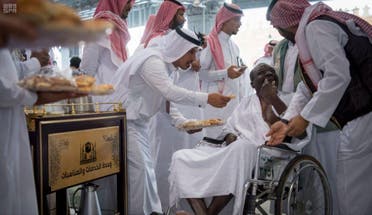 The presidency of the Holy Mosque's affairs, represented by the general administration for social services and the unit specialized in people with special abilities, also prepared a special prayer room for the deaf-mute equipped with sign language translators and teachers.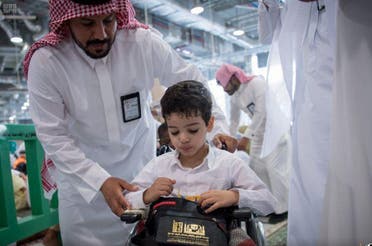 Visually impaired people have also been provided with white canes which lead them to their specialized prayer rooms, in addition to a special suit case that contains a Quran, books, and maps for the Holy site in the Braille writing system and a watch that notifies them with prayer times.