The international Red Cross says it will oversee the implementation of an agreement between Yemen's warring sides to carry out a prisoner exchange, hailing it as "one of the first positive steps for Yemen" as peace talks got under way in Sweden.
Fabrizio Carboni, regional director for the Near and Middle East at the Geneva-based International Committee of the Red Cross, said the group "has been asked to play its role as a neutral intermediary and provide technical support."
"We are determined to help facilitate the transfers and reunite people separated from their families," he said in a statement minutes after Thursday's announcement of the prisoner exchange at the talks in Rimbo, north of the Swedish capital Stockholm.
Carboni said the ICRC hopes the agreement will build confidence toward a political solution in the war.
"The Yemeni people can't wait any longer for their ordeal to end."
Yemeni Peace Talks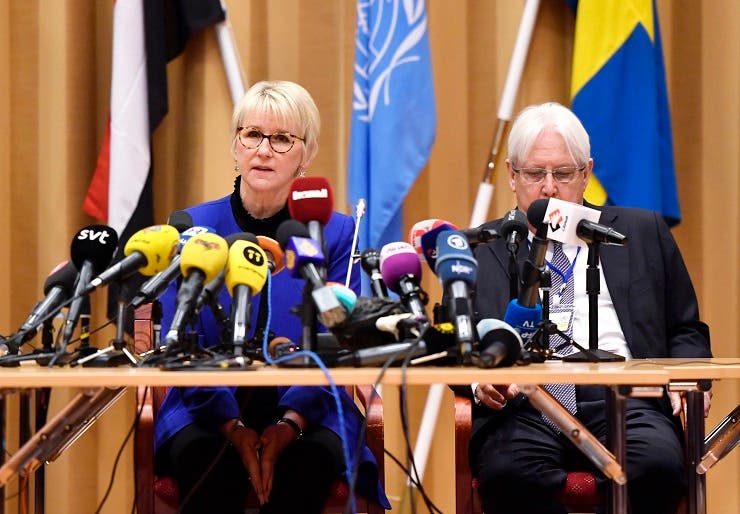 The UN envoy for Yemen says the country's warring sides have agreed on a prisoner exchange as part of confidence building measures for the war-torn nation.
Martin Griffiths spoke at the opening of Yemen peace talks in Sweden on Thursday.
Representatives of the internationally recognized government and the Houthi militias sat across from each other as Sweden's Foreign Minister Margot Wallstrom and Griffiths opened the talks.
Wallstrom told the Yemeni delegates: "Now it is up to you, the Yemini parties. You have the command of your future."