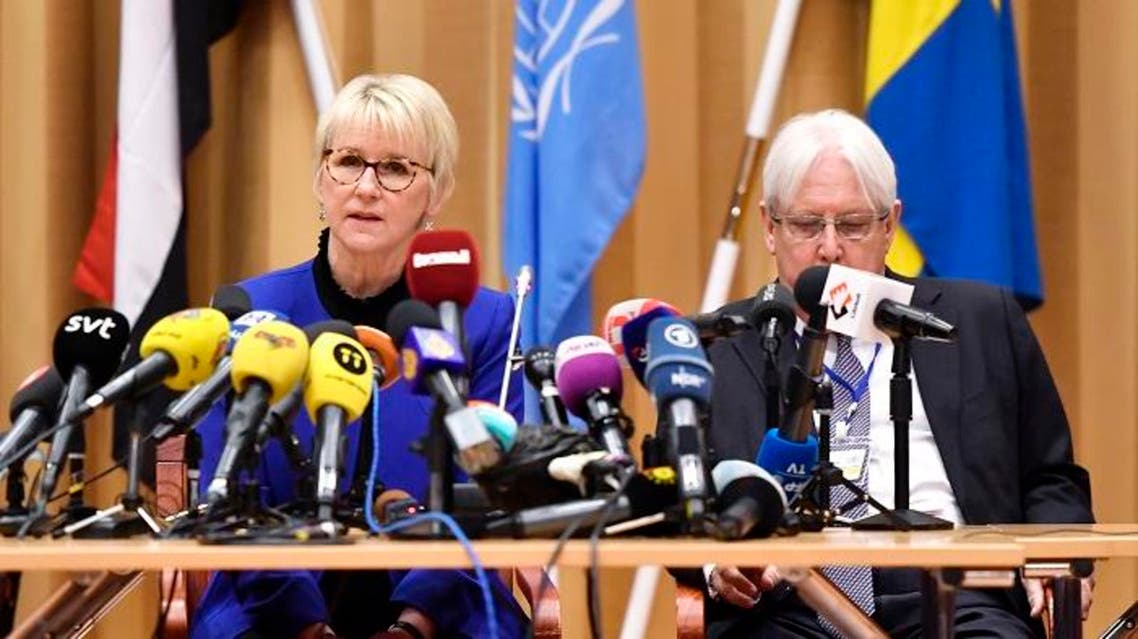 Yemeni peace talks start in Sweden between legitimate government and Houthis
Yemeni peace talks kicked off on Thursday in Stockholm, Sweden, between the Yemeni government and Houthi militias.
Sweden's foreign minister, Margot Wallstrom, opened the talks at a castle in Rimbo, a town north of Stockholm, wishing the Yemen adversaries strength to find "compromise and courage" as they embark on the difficult task ahead.
"Now it is up to you, the Yemini parties," she said. "You have the command of your future."
The UN envoy for Yemen Martin Griffiths said the coming days were a milestone and urged the parties not to "waver... let us work in good faith ... to deliver a message of peace."
Griffiths added that he is grateful for the role that Saudi Arabia played in supporting the Yemeni peace talks.
"I'm also pleased to announce the signing of an agreement on the exchange of prisoners, detainees, the missing, the forcibly detained and individuals placed under house arrest," Griffiths said. "It will allow thousands of families to be reunited, and it is product of very effective, active work from both delegations."
The UN envoy stressed on the fact that the peace talks will also discuss several aspects of the Yemeni people's situation including the violence being used and insuring aid deliverance.
Griffiths added that the possibility of direct meetings between the legitimate government and Houthi militias are still being looked into.
Regarding Sanaa's airport, the UN envoy said that they have a proposal to discuss with the conflicting parties of Yemen.
Griffiths also spoke about the priority UN goal being easing the tension in Yemen and then reach a political solution.