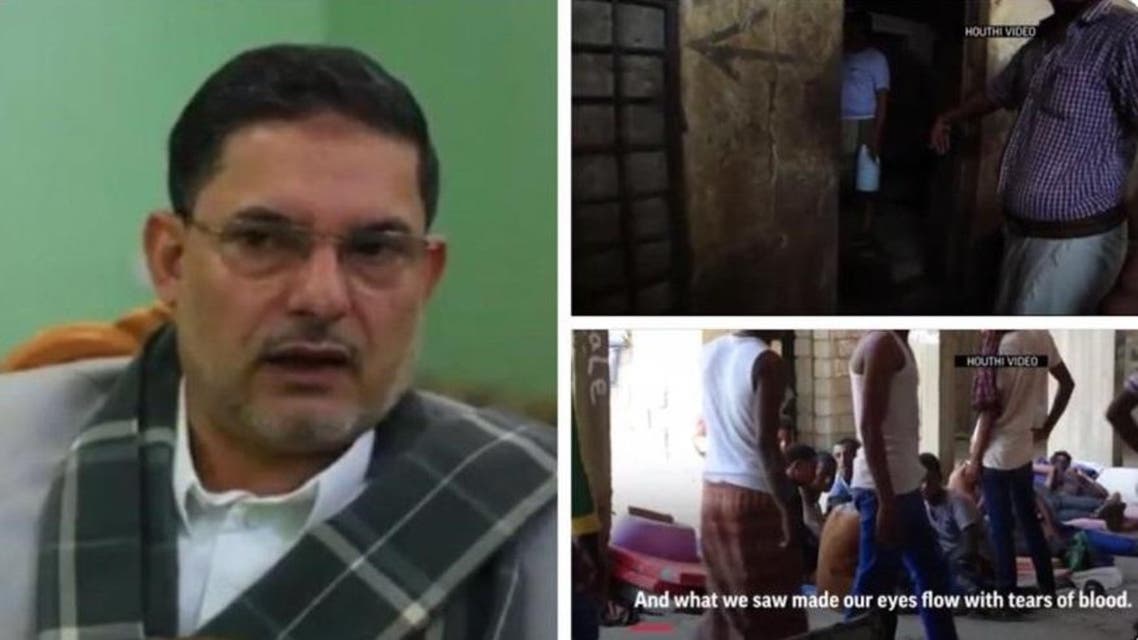 Houthi leader shuts down own brother for admitting militias' use of torture
Hardline security officials sent by order of Yemen's Abdel-Malek al-Houthi shut down an investigative committee headed by Yahia al-Houthi, the brother of the infamous Houthi militias' leader, which looked into the militias' torture and abuse cases at detention centers, an AP report revealed.
The moderate internal faction of Houthi leaders acknowledged abuses and sought to put an end to them. The leader's brother, Yahia al-Houthi, set up the committee in 2016 to investigate reports of torture and indefinite detentions, and helped free 13,500 prisoners in its first three months.
The committee sent a video report to the leader, Abdel-Malek, showing scenes of overcrowded prison wards and prisoners with bruises, along with testimony from senior Houthi figures.
Abdel-Malek never responded. Instead, hardline security officials shut down the committee and briefly detained two of its members.
The video was not made public, but the AP obtained a copy, and it contains startling admissions from prominent Houthi figures about abuses.
"What we saw would make you cry tears of blood," one committee member said.
Proof of abuse
One detainee, who was released in 2017 after his family paid 5.5 million rials, about $8,000 at the time, says they slapped and kicked him, beat him with batons on his face, teeth and body, and taunted him: "You will be killed because you are a traitor."
The militiamen took him to a location he couldn't identify, stood him on a wooden box, chained his wrists to the ceiling and then kicked the box out from under his feet.
He says they stripped him and whipped his naked body, then pulled out his nails and tore out his hair until he fainted.
The Houthis' Human Rights Ministry had said in a statement in late 2016 that "there is no policy or systematic use of torture on prisoners." It added that the ministry and prosecutors are working to "ensure the rights of prisoners and provide all legal guarantees to achieve justice and fair trials."
But abuses by the Houthis have been less visible to the outside world as the militias worked to eliminate dissent and silence journalists.
The Abductees' Mothers Union, an association of female relatives of detainees jailed by the Houthis, has documented more than 18,000 detainees in the last four years, including 1,000 cases of torture in a network of secret prisons.