Bahrain's parliament made history on Wednesday when it elected MP Fawzia Zainal as its first female Speaker of the Council of Representatives.
Zainal, who won 25 votes from the 40-member lower house chamber, became the second woman to head a parliament in the Gulf Arab region after the United Arab Emirates (UAE) made history in 2015 when it appointed Amal al-Qubaisi as president of the country's Federal National Council (FNC).
The Supreme Council for Women in Bahrain praised the high achievement by a Bahraini woman of presiding over the parliament through direct voting and election.
"I will work with my fellow MPs to implement the political, economic and social implications set out in His Majesty's speech, and will use all the constitutional and legal instruments available that elevates our precious Kingdom of Bahrain and preserve its security, stability and advance its position in the field of sustainable and human development," Zainal said in one her first statements as parliament Speaker.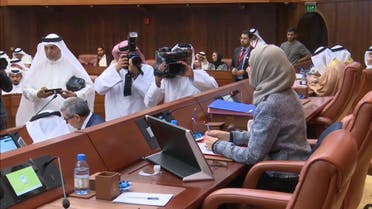 Zainal, who contested the local elections for a third time after having come close to winning a seat in 2014 but falling short by a mere 288 votes in a run-off round in her East Riffa fifth district against her male opponent.
Speaking to Al Arabiya English in the previous week, Zainal said it's been a long time coming as she saw her support base grow over the years.
"In 2006 when I first ran, the elections were crowded by political societies and gender was a main topic of discussion among voters. Over time, that became less of an issue as voters' awareness of politics and society grew and matured where they were able to see past a candidate's gender as a factor but rather what they could bring to the table," she told Al Arabiya English.
Bahraini women finally broke the proverbial glass ceiling this year when six Bahraini women MPs broke their country's record of female representation in parliament when official results on Dec. 2 confirmed that they – along with several fresh-faced independents – will make up part of the island-kingdom's fifth legislative term.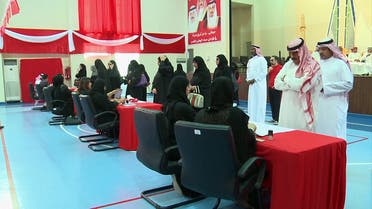 Sawsan Kamal, Zainab Abdul Amir, Massoma Abdul Raheem and Kaltham Al Hayki and Fatima Al Qatari will join Zainal in parliament as female MPs.
Unlike other countries in the region, Bahrain has no quota for female representation in parliament and many Bahrainis view such a system to be in contravention of Bahrain's constitution and the National Action Charter, a document passed in 2001 that set in motion a wide range of political, social and economic reforms in the kingdom, which gained the approval of 98.4 per cent of the people in a national referendum at the time.