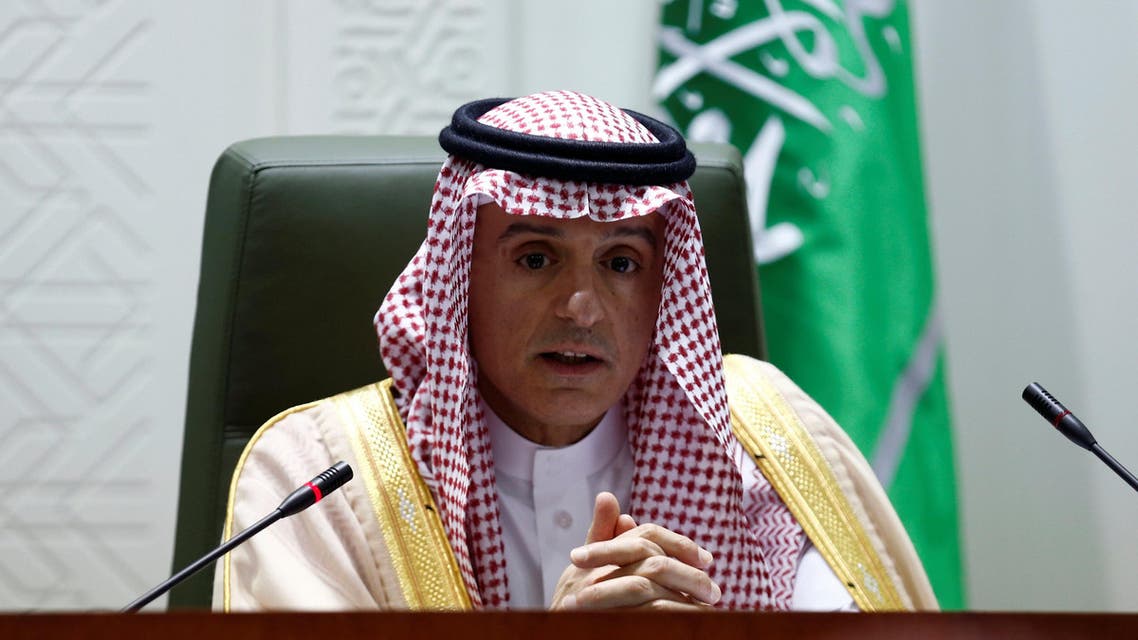 Sweden deal on Yemen crucial in reaching political solution, says al-Jubeir
The Sweden deal on Yemen is an important step in reaching a political solution to restore the state in Yemen, said Saudi Foreign Minister Adel al-Jubeir in a statement on Friday.
"The Saudi Crown Prince made great personal efforts to make the Yemen peace talks succeed in Sweden," he tweeted.
SEE ALSO: UN Chief: Saudi Crown Prince aided Yemeni truce
Earlier, an official source at the Saudi Foreign Ministry said on Friday that the Kingdom, led by the Custodian of the Two Holy Mosques and the Crown Prince, is committed to reaching a political solution in Yemen to ensure its security, stability and territorial integrity, according to the Saudi Press Agency.

The statement by the Saudi Foreign Ministry welcomed the Sweden deal between the Yemeni legitimate government and the Houthis.
"Handing over the port of Hodeidah helps alleviate the suffering of the Yemeni people," the statement said.