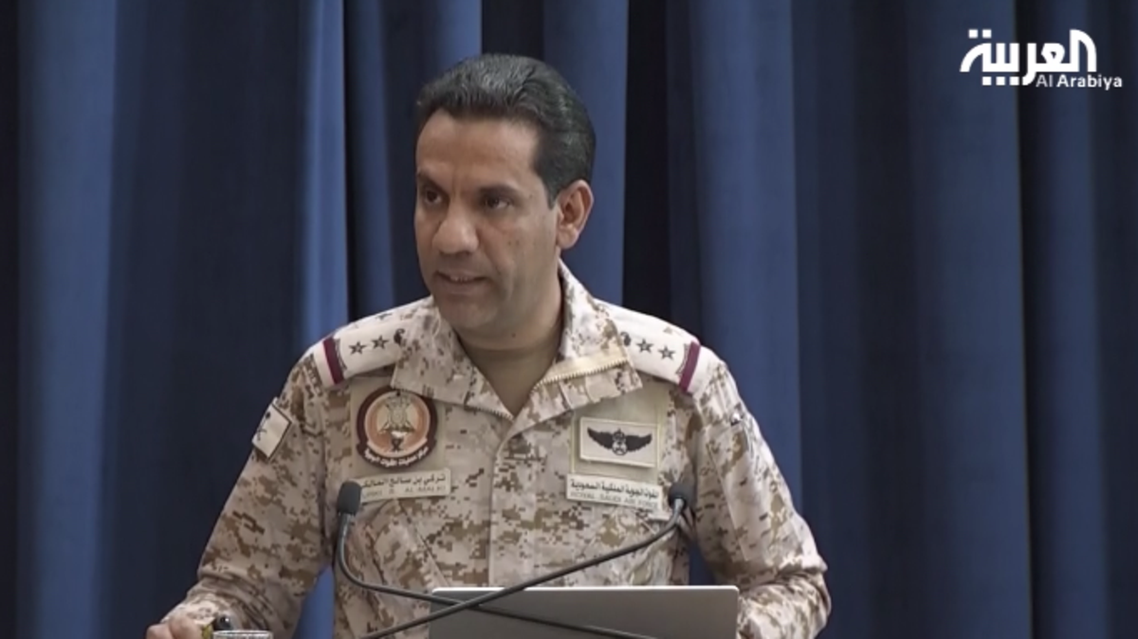 Coalition: Yemen legitimate government will take control of Hodeidah ports soon
The spokesman for the Arab Coalition supporting legitimacy in Yemen, Turki al-Maliki, on Monday confirmed that the legitimate Yemeni government will be taking over control of the ports of Hodeidah soon.
On the Hodeidah agreement, Maliki told journalists at a weekly press conference that the United Nations and the international community are responsible for implementing the Stockholm agreement.
He said the Houthi militias were now being tested by the international community to implement the agreement. Maliki also stressed that the Houthis were able to finally sit at the negotiating table due to the military pressure in all fronts.
The coalition stressed on Monday that they support all efforts in reaching a political solution and are committed to those efforts. Maliki pointed out, however, that there are monitoring committees and any breach of the Hodeidah agreement would be reported.