Iraq's Parliament Speaker Mohammed al-Halbousi said on Monday after his meeting with King Salman that "Saudi Arabia had a major role in supporting Iraq in its war against terrorist organizations, especially ISIS".
Halbousi added that "Iraq has passed a difficult stage thanks to the support of Saudi Arabia, which contributed to the expulsion of ISIS from many regions and cities in Iraq".
Saudi Arabia's King Salman bin Abdulaziz received Halbousi as well as a number of Iraqi members of parliament in the al-Yamamah Palace in Riyadh on Monday.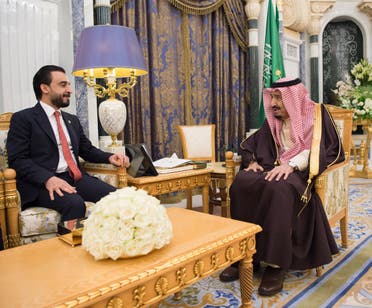 They discussed bilateral relations between both countries and avenues of cooperation between the Saudi Shura Council and Iraq's Council of Representatives.
The meeting was attended by Saudi Minister of Interior Prince Abdulaziz bin Saud bin Nayef, Shura Council President Dr. Abdullah bin Mohammed al-Sheikh and Foreign Minister Adel al-Jubeir.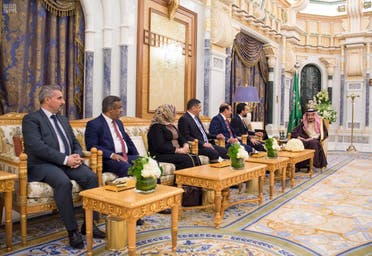 On the Iraqi side, Iraqi MPs Abdul Malik, Nahla Jabbar, Nayef Maqif, Sherwan Mirza, Hussein Majid, Ali Yousif, Faleh Sari, Ziad Al Janabi attended the meeting alongside Iraqi Ambassador to Saudi Arabia Dr. Qahtan Al Janabi.