The mother of Badr al-Rasheedi could not control herself when she saw his photo among other Saudi martyrs on a wall of honor erected in Hail to commemorate their sacrifice during a recent motor rally.
The bereaved mother let her tears lose in a scene that touched the hearts of everyone present. Al-Rasheedi was killed on Feb. 16, 2016, by two of his close relatives who were ISIS members.
The wall of honor was part of the exhibits showcased by the Presidency of State Security on the occasion of Hail International Rally. Titled "We Will Never Forget You", the collage contained the names and pictures of soldiers who were martyred serving their country.
Al-Rasheedi's three sons, Faris, 12, Firas, 4, and 2-year-old Badr, who has never seen his father, were also present at the ceremony. Al-Rasheedi was a sergeant in the emergency forces in Qassim, where he worked for 12 years.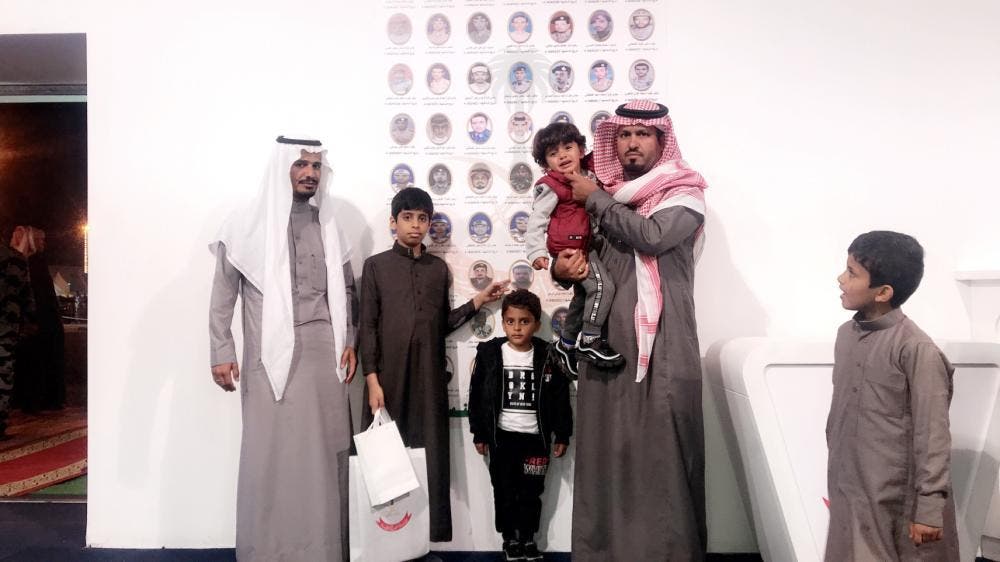 Proud of him
"I am proud of him because he sacrificed his life for his country. I always pray that Almighty Allah will compensate him with paradise," Al-Rasheedi's mother said, tears welling her eyes.
The mother said her son was a pious man who never missed his religious duties and he regularly recited the Qur'an. Al-Rasheedi was 32 years old and had served in the military for 12 years at the time of his death. He was born in Rodh Bani Hadi district, south of Hail.
He was murdered in cold blood by two cousins who lured him near a gas station along Buraidah-Onaizah Road. They pulled him out of his car and started firing at him. He pleaded with them to spare his life and to calm down but they would not listen.
One of the men fired six bullets at Al-Rasheedi, killing him instantly.
This article was first published in Saudi Gazette.