The Saudi Geostationary Satellite 1 (SGS-1), manufactured and developed with the contribution of Saudi scientists and engineers, was launched by Arianespace from French Guiana in South America on Tuesday.
The satellite will be operated and controlled through ground stations in Saudi Arabia. It provides multiple services including broadband communications, secure communications and communications to semi-remote areas and disaster areas.
The Kingdom seeks to contribute to the development of national human resources by creating jobs in the satellite industry.
Crown Prince Mohammed bin Salman oversaw the development of the satellite during his US visit in April 2018.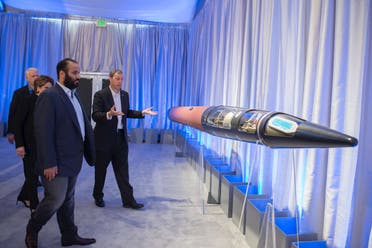 During his San Francisco visit to Lockheed Martin, he was briefed by the participants on the advanced technologies in the aviation and air defense sectors, missile technology and satellite communications, and the high-tech Terminal High Altitude Area Defense (THAAD) air defense system, which the Kingdom is negotiating to purchase and localize.
At the end of his visit, the crown prince signed the final piece to be placed on the Saudi satellite before its launch with the words "above the clouds."