A Houthi cruise missile fell on the arrivals hall of Saudi Arabia's Abha International Airport, injuring 26 civilians, the Arab Coalition said on Wednesday.
Eight of those wounded at Abha airport were admitted to hospital, coalition spokesman Turki al-Maliki said in a statement. He stated that the injured are of different nationalities, among them three women who are Yemeni, Saudi and Indian, and two Saudi children.
All the injured have been treated and left the hospital.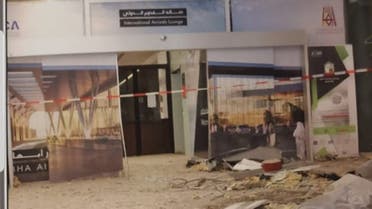 Following an investigation, the Arab Coalition said that evidence points to Iranian revolutionary guards supplying Houthis with the weapon which was used to hit the airport.
The arrivals hall was also damaged.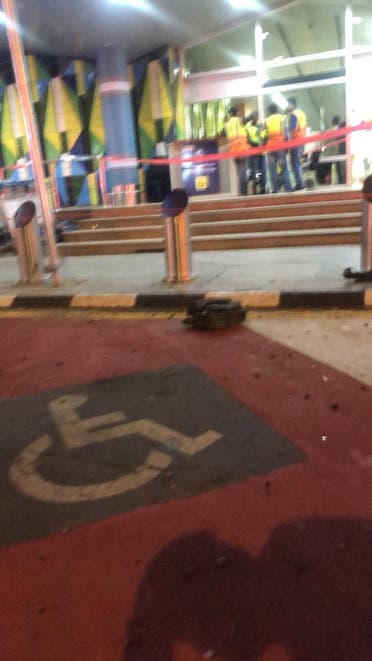 Al-Maliki said that security forces are working to determine the type of projectile used in the terrorist attack. He stated that the attack is a war crime, and "proves that the Houthis have obtained advanced weapons from Iran."
Saudi Arabia's General Authority of Civil Aviation said that Abha airport traffic is operating as normal.
Earlier on Wednesday, Houthi-run al-Masirah TV reported that the militias targeted the airport with a cruise missile.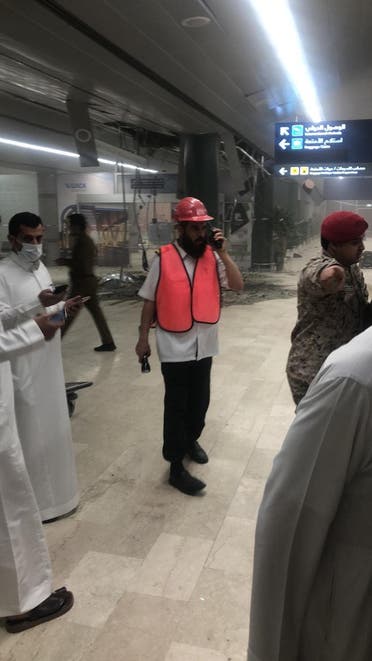 Al-Maliki said that the militias claiming full responsibility for this terrorist act constitutes "a clear and full recognition of the responsibility of targeting civilian and civilian objects that are subject to special protection under international humanitarian law".
Al-Maliki concluded by saying that coalition forces will take urgent and timely measures to deter the militias from carrying out further attacks.
International condemnation
Following the attack, Bahrain called for a clear and firm international stance on "Houthi terrorism and Iranian support for it."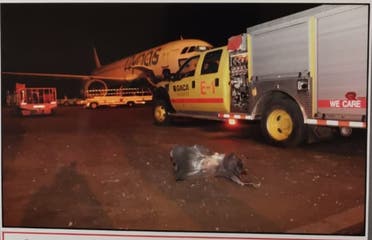 Bahrain's Minister of Foreign Affairs, Khalid bin Ahmed Al Khalifa, said that the attack is "a serious escalation using Iranian weapons."
The Yemeni government said that the Houthi militia does not understand dialogue and diplomacy, and that it only understands violence.
"The Arab Coalition and the legitimate government have no other option but the military one to end the Houthis' terrorism," the Yemeni government added.
The Palestinian President, Mahmoud Abbas, also condemned the attack, demanding that "everyone condemns it too."
In a statement by the foreign ministry, Egypt condemned the attack and said that it stands with Saudi Arabia against any targeting of its security and stability.
The statement added that targeting airports is a violation of international laws.
The GCC's Kuwait considered the attack a "dangerous escalation" and a "criminal attack on innocent people."
The Jordanian Foreign Ministry and Lebanese Prime Minister Saad al-Hariri also condemned the attack.
The UAE has also said that it stands with Saudi Arabia against the Houthis' "extremism and terrorism".
The US embassy in Saudi Arabia said that it condemns the Houthi attack, adding that it targeted innocent civilians, with the Pentagon saying the attack shows new evidence on the Iranian role in the region.