US Secretary of State Mike Pompeo on Wednesday called the attack on Saudi Arabia's oil installations an "act of war" against the kingdom by Iran, as the Saudis displayed missile and drone wreckage and cited other evidence they said shows the raid was "unquestionably sponsored by Iran."
Iran, which has denied involvement in the attack, warned the US it will retaliate immediately if it is targeted.
He added there was no evidence the attacks had been launched from Iraq, amid media speculation the drones had been fired from there.
President Donald Trump, meanwhile, said he is moving to increase financial sanctions on Tehran over the attack.
"The Saudis were the nation that was attacked. It was on their soil. It was an act of war against them directly," Pompeo said en route to Jeddah.
He said that "it doesn't matter" whether the Houthis claim they were behind the attack. "This was an Iranian attack," he said.
"It doesn't change the fingerprints of the ayatollah as having put at risk the global energy supply," Pompeo said, referring to Iran's Supreme Leader Ali Khomenei.
Pompeo landed in Jeddah on Wednesday and met with Saudi Arabia's Crown Prince Mohammed bin Salman. They are expected to discuss the recent attack on two Saudi Arabian oil facilities and coordinate efforts to counter Iranian aggression in the region.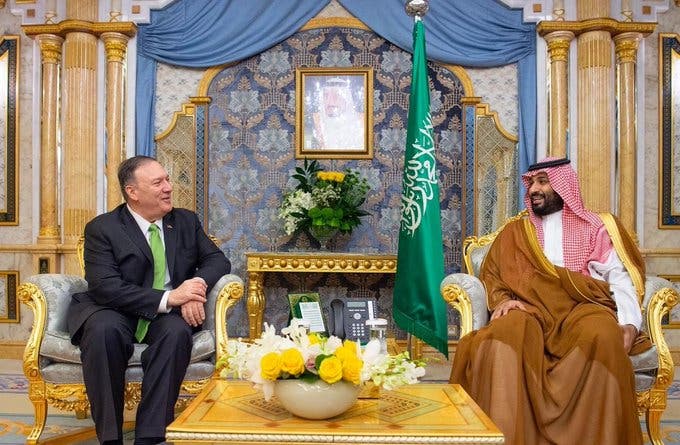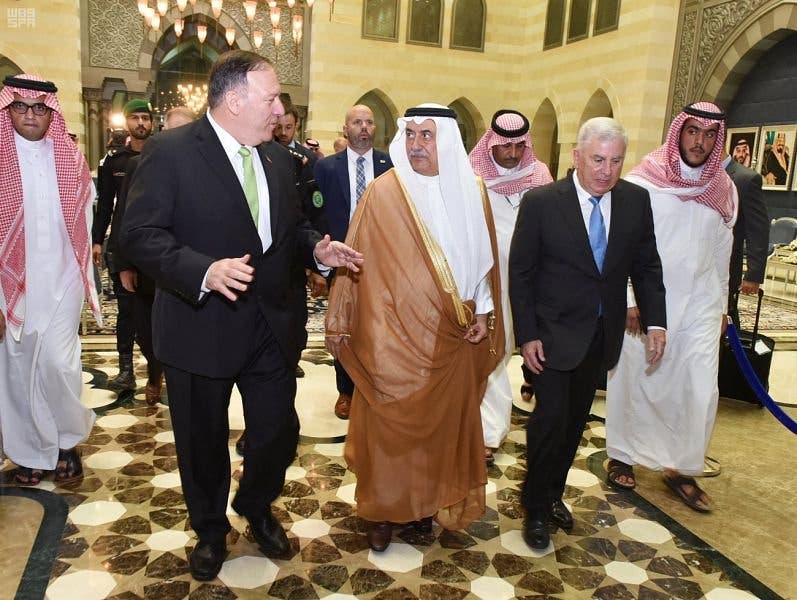 Pompeo and Saudi Crown Prince Mohammed bin Salman agreed that the recent attacks was an "unacceptable and unprecedented attack that not only threatened Saudi Arabian national security, but also endangered the lives of all the American citizens living and working in Saudi Arabia," according to a statement from the State Department released after the two met in Jeddah. as well as the world's energy supply in general.

"The Secretary and the Crown Prince discussed the need for the international community to come together to counter the continued threat of the Iranian regime and agreed that the Iranian regime must be held accountable for its continued aggressive, reckless, and threatening behavior," the statement added.
The US Secretary of State will later travel to the United Arab Emirates on Thursday to meet with Abu Dhabi Crown Prince Sheikh Mohammed bin Zayed Al Nahyan.