Iran state news: Iranian tanker explodes near Saudi Arabia's port city of Jeddah
An Iranian tanker was allegedly struck by an explosion on Friday 60 miles from the Saudi port city of Jeddah, according to Iran's ISNA news agency. The vessel is owned by Iran's state-owned National Iranian Oil Co. (NIOC), who identified the tanker as the "Sabiti" after Iranian state media had mistakenly said it was the "Sinopa."
The explosion has caused heavy damages and oil is spilling in the Red Sea, unnamed sources told ISNA. However, no images have been released verifying the damage. The ship tracking website TankerTrackers.com.inc shared images published on Twitter which appeared to show the "Sabiti" with little damage.
Iranian media had previously said that the explosions were the result of missiles. A spokesman for the company initially suggested that the missiles may have come from the direction of Saudi Arabia. However, the company later withdrew that claim in a formal statement.
The company also denied the Iranian foreign ministry's statement that the alleged missiles had come from Saudi Arabia.
The Iranian Press TV website also then released photographs later on Friday which show that the tanker "Sabiti" was not damaged.
The oil company denied reports of the missiles and said that the situation was under control, and that there were no casualties caused by the incident.
According to the ship tracking website Marine Traffic, the "Sabiti" appeared to be moving southwards.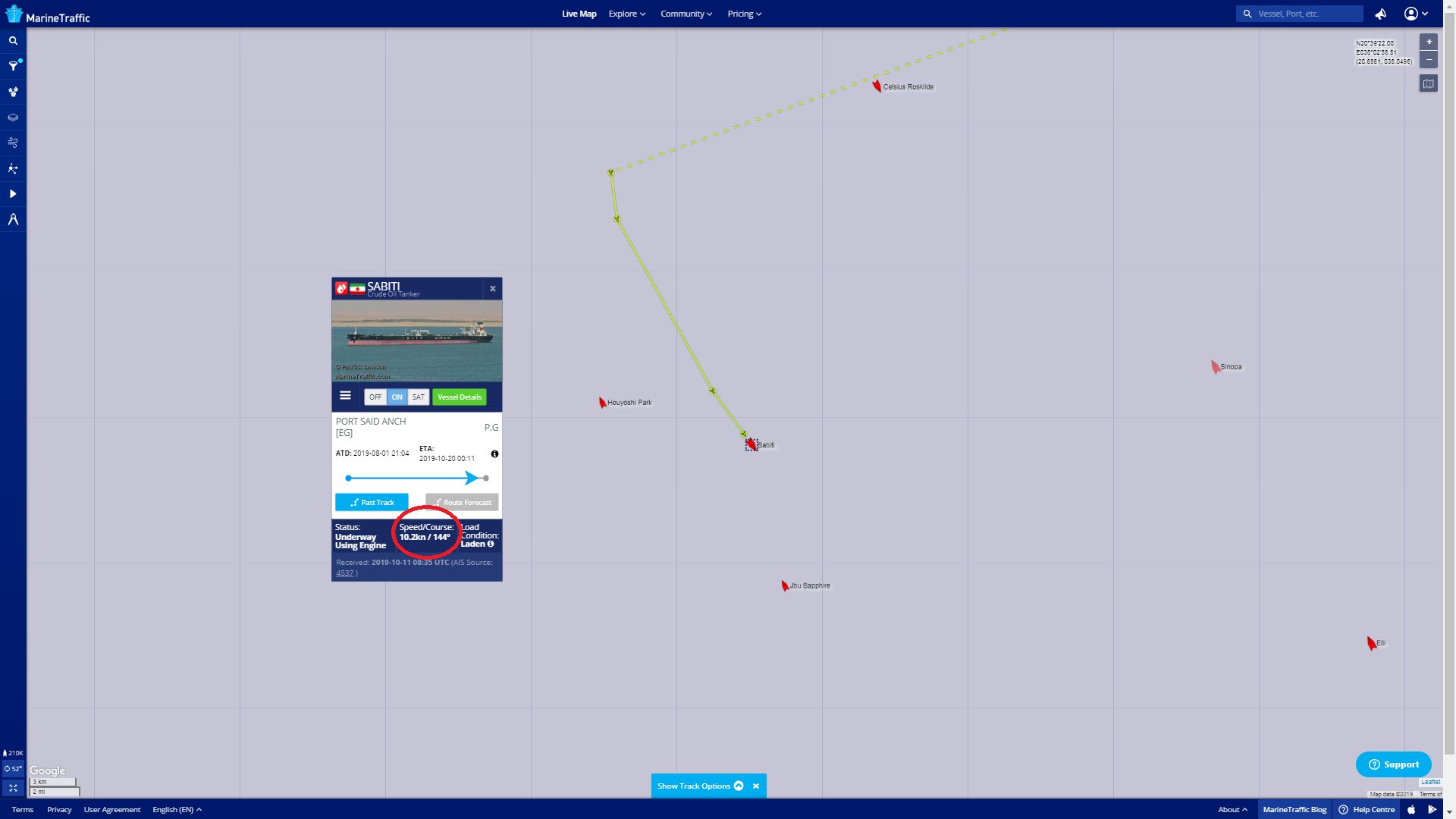 Although ISNA initially reported a fire as a result of the explosion, Iranian news agency IRNA later said that the explosion did not cause a fire.
"None of the crew members were injured at the explosion ... the situation is under control," the news agency reported.
The US Navy's Fifth Fleet is aware of media reports on the vessel, but said it does not have any further information, a spokesman said on Friday.
Oil prices surged more than two percent in response to the incident.
Iran said that the tanker is still in the Red Sea and that there are plans to change its course. Refinitiv data showed that it was headed for the Arabian Gulf.