A new case of the coronavirus was diagnosed in an Indian national in the UAE on Monday, UAE health authorities revealed.
With the new case registered, the number of confirmed cases of coronavirus in the UAE is now eight.
According to officials, all the eight cases are stable, except one.
Read more:
Coronavirus incubation period could be 24 days
Woman infected with coronavirus cured: UAE
Passengers wound up as coronavirus cases rise on quarantined cruise ship
Chinese products can still be imported amid coronavirus fears: Customs authority
On Sunday, the UAE announced that a 73-year-old Chinese woman who contracted the deadly coronavirus has been cured, making her the first person in the country to beat the virus.
Liu Yujia, the Chinese citizen, received treatment in one of the country's hospitals, state news agency WAM reported.
Two new cases of the lethal virus were detected in the country on Saturday, the UAE's health ministry said on Twitter.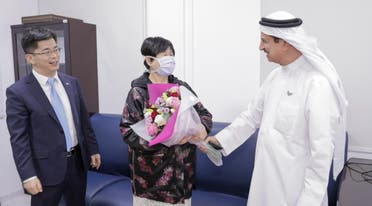 The coronavirus outbreak which began in the Chinese city of Wuhan had killed 1,016 deaths in China as of Tuesday morning, reported Chinese health authorities, with a further 42,638 confirmed cases confirmed in the country.
Outside China, the virus has spread globally, with cases confirmed in countries including Japan, the UK, the US, and India.