Bahrain banned its citizens from traveling to Iran because of the coronavirus outbreak, the official Bahrain News Agency (BNA) announced on Tuesday.
"Travel and tourism agencies have been ordered to halt any promotions from trips to Iran immediately," said a statement by BNA.
The statement comes after Bahrain announced 17 cases of coronavirus, also known as corona or COVID-19, in the kingdom.
The Bahrain Tourism and Exhibitions Authority (BTEA) issued a statement enacting the temporary ban and warning that anyone who broke the law would face tough penalties.
"The measure is in implementation of the Government's decision to continuously step up efforts aimed protecting citizens and residents' health and safety", said BTEA Chief Executive Officer Nader Khalil Almoayyed.
Almoayyed added that the procedure was in line with the Bahraini government's efforts to combat the coronavirus (COVID-19).
"There is no compromise when it comes to citizens and residents' health and safety," he said.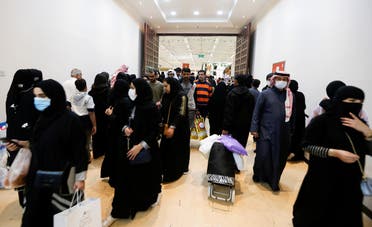 Read more:
Eight coronavirus cases confirmed in Bahrain, including four Saudi Arabian women
Opinion: Something is rotten in the Islamic Republic: Iran's sinister coronavirus cover-up
Coronavirus cases in Iran could be as high as 1,500: Experts
US concerned Iran suppressing details on coronavirus outbreak: Pompeo
Coronavirus death toll rises to 15 in Iran: State media
Bahrain has also shut public and private schools in the country to try and halt the spread of the virus. Iran, a close neighbor across the Arabian Gulf, witnessed an explosion of cases over the last week.
The Iranian government has officialy recorded 95 cases, with 15 deaths, but an Iranian MP alleged that there had been 50 deaths in the city of Qom alone, prompting US Secretary of State Mike Pompeo to voice concern that Iran is suppressing the details of the outbreak.