Saudi Arabia has imposed a quarantine on al-Qatif city, in the Kingdom's Eastern Province, as part of precautionary health measures to stem the spread of the coronavirus, the Saudi Press Agency reported citing an interior ministry source.
The temporary suspension of entry and exit will extend from the city's Saihat district in the south to Safwa in the north, according to the report.
"Given that all 11 recorded positive cases of the new coronavirus are from Qatif... it has been decided... to temporarily suspend entry and exit from Qatif," the ministry said in a statement carried by the official Saudi Press Agency.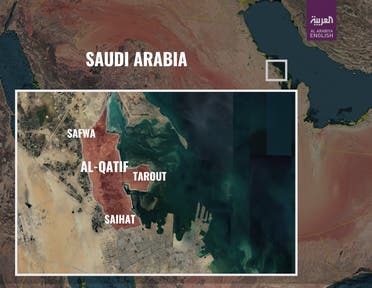 The interior ministry source said authorities will allow returnees who live in the governorate to reach their homes during the period of suspension.
The new measures comes as Saudi Arabia confirmed four new cases of the deadly coronavirus, raising the total number of cases to 11, the Ministry of Health announced on Sunday.
All work in government departments and private institutions will be stopped during the suspension as authorities increase measures to stem to the transmission of the novel coronavirus. An exception to the work suspension will include the service of basic facilities to provide security, supply and necessary services, such as pharmacies, supply stores, petrol stations, health, environmental, municipal and security facilities.
"The source emphasized that the continued cooperation of all citizens in implementing the precautionary measures will have the greatest impact on the success of the measures taken, and enabling the competent health authorities to provide the best medical care, to prevent the spread of the virus and eliminate it, to ensure the safety of all," the SPA report added, citing the source.
The statement from the interior ministry said any residents of al-Qatif affected by the new measures will be granted a sick leave provided electronically and approved by the Kingdom's Ministry of Health.
Read also:
Saudi Arabia confirms four new coronavirus cases, raising total to 11
In the fight against coronavirus, misinformation remains major barrier: Expert
Bahrain's Grand Prix to be participant-only event amid coronavirus fears
Saudi Arabia halts entry for Umrah in Mecca, tourism from coronavirus-hit states