Live video: Safely watch June 21 solar eclipse from UAE's Abu Dhabi
The International Astronomical Center (IAC) has live streamed the June 21 partial solar eclipse from the United Arab Emirate's capital Abu Dhabi.
The rare phenomenon is expected to last for about 2 hours during which the Earth, moon and sun are aligned casting a shadow on a portion of the planet.
Read also: The world will end on Sunday June 21 according to reading of Mayan calendar
People are advised against looking directly at the sun during the eclipse and experts warn against the use of normal sunglasses as protection.
"Never look directly at the sun," the Dubai Astronomy Group said. "You can seriously hurt you eyes and even go blind. Proper eye protection, like eclipse glasses or a sun filter, is the only safe option. Sunglasses don't work!"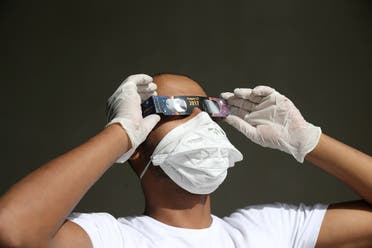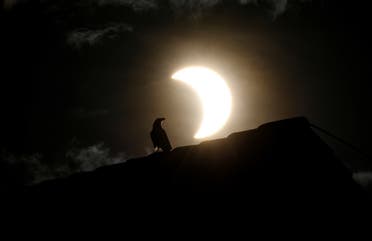 For all the latest headlines follow our Google News channel online or via the app
Read more:
Coronavirus, fires, crashes, locust swarms: Ten bad things that happened in 2020
Saudi Arabia, UAE to witness rare partial solar eclipse on June 21
'Eclipse of the century' dazzles... and in Saudi Arabia is blocked by dust