Saudi Arabian citizens to receive free plots of land in Neom futuristic megaproject
Saudi Arabian citizens who are eligible for compensation in the coastal area will receive free plots of land in the Kingdom's futuristic city of Neom, the Saudi Press Agency (SPA) reported.
The emir of Tabuk Prince Fahd bin Sultan distributed the first installment of an economic package aimed at improving the standard of living for residents of Neom.
The city on the coastline of the Red Sea will extend into neighboring Egypt and Jordan and has received $500 billion in financial support from Saudi Arabia's Public Investment Fund (PIF), is expected to be an eco-friendly project with state-of-the-art technology.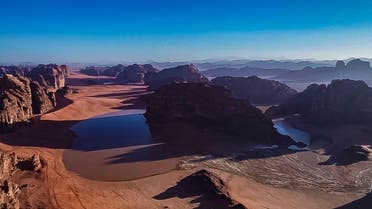 Neom is part of the Kingdom's Vision 2030 economic reform plan proposed by Crown Prince Mohammed bin Salman.
More than one million people from around the world are expected to live and work in the city.
Its land mass will extend across the Egyptian and Jordanian borders, rendering it the first private zone to span three countries.
Read more:
NEOM set to be world's largest carbon-free system, hub for renewable energy