UAE-Israel peace deal is positive strategic shift: Minister Gargash
The UAE-Israel peace deal represents a positive strategic shift for Arab States, the United Arab Emirates' Minister of State for Foreign Affairs Anwar Gargash wrote on Twitter on Tuesday.
Israel and the UAE reached a historic peace deal last week that will lead to a full normalization of diplomatic relations between the two Middle Eastern nations in an agreement that US President Donald Trump helped broker.
The new UAE-Israel peace deal, the Abraham Accord, is a watershed moment in the region as it is only the third such agreement with Israel, the first from a Gulf country, and the first since the mid-1990s.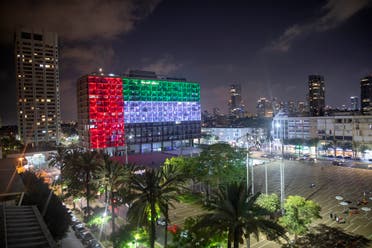 The positions of Arab states on peace with Israel have not changed after the new US-brokered peace deal, Gargash wrote in a separate tweet.
"This indicates that a rational objective dialogue about the most important issues is still far away," he wrote.
Gargash said that engaged countries and respected international figures have welcomed the new treaty and appreciate the strategic transformation in the region.
Egypt and Jordan, which have previously signed peace deals with Israel, welcomed the new Arab-Israel peace initiative. Bahrain and Oman also welcomed the move.
Turkey condemned the deal, and threatened to suspend diplomatic ties with the UAE over the move, despite Ankara's own diplomatic and trade ties with Israel.
"The brave Emarati step moved stagnant waters, the change in the scene is important to overcome painful terms in the history of the Arab world like Al Nakbah, Al Naksah and civil wars," he wrote.
Read more:
UAE has long-lasting support for Palestine: Abu Dhabi Palestinian Business Council
US 'will not chase' Palestinian leadership for peace, says Kushner