Bahrain was the first country to publicly welcome the new UAE-Israel peace deal, and phone calls between officials and comments from unnamed Israeli officials in Hebrew media have stirred speculation that Bahrain may be the second Gulf country to normalize relations with Israel.
Big news from Abu Dhabi. I thought Bahrain would be the first to attempt a move like this, given its reputation as a bellwether in the Gulf. Israel-Gulf ties have continued a slow but steady pace over the past few years. UAE's statement brings ties from covert to overt.

— Varsha Koduvayur (@varshakoduvayur) August 13, 2020
The new UAE-Israel peace deal, the Abraham Accord, is a watershed moment in the region and is only the third such agreement with Israel by an Arab nation, a first from a Gulf country, and the first since the mid-1990s.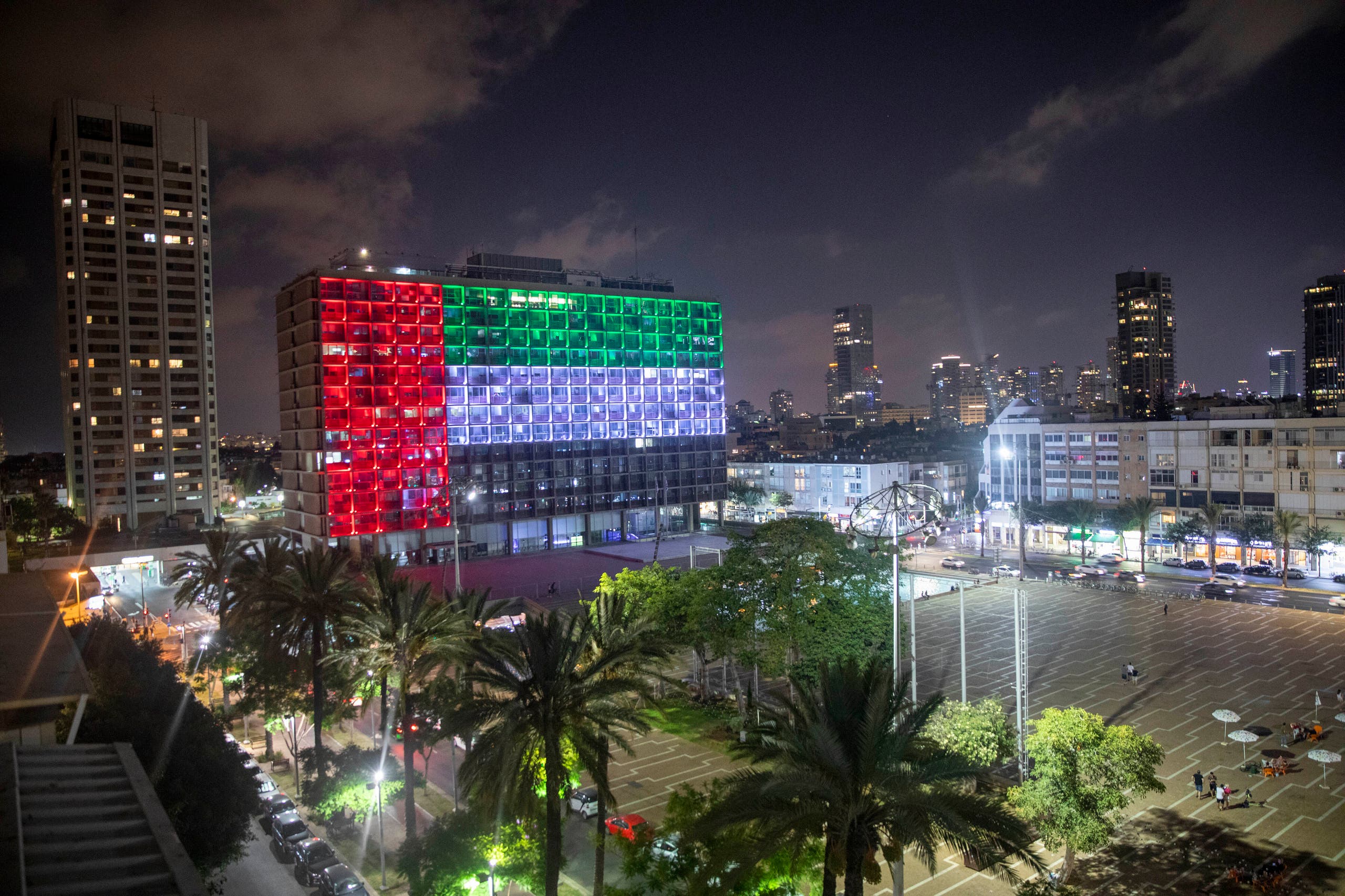 Tel Aviv City Hall is lit up with the flags of the United Arab Emirates and Israel as the countries announced they would be establishing full diplomatic ties, in Tel Aviv, Israel, Thursday, Aug. 13, 2020. (AP)
#Bahrain congratulates the UAE for reaching an agreement that will "stop the annexation of Palestinian lands," becoming the first GCC country to comment publicly on the dealhttps://t.co/fU2IXT00MP

— Varsha Koduvayur (@varshakoduvayur) August 13, 2020
SHOW MORE
Last Update: Saturday, 07 November 2020 KSA 11:04 - GMT 08:04