Kuwait minister launches initiative to regulate expat workers, 'change demographics'
Kuwait has launched a new initiative designed to alter the country's demographics, following recent moves to limit the number of foreign expatriate workers in the coronavirus-stricken country.
An estimated 70 percent of Kuwait's population are currently expats, a figure that the Kuwaiti government has long talked about reducing as it attempts to raise employment among Kuwaiti citizens.
The onset of the coronavirus pandemic has spurred "Kuwaitization" schemes, with authorities announcing in August the intention to deport hundreds of thousands of foreign workers from the country.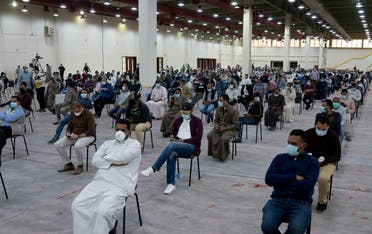 For all the latest headlines follow our Google News channel online or via the app.
On Thursday, Kuwait launched the "Tamkeen" initiative, a plan to update the policies that govern labor recruitment and regulations for expat workers, reported the official Kuwait News Agency (KUNA).
Maryam al-Aqeel, the minister of social affairs and minister of state for economic affairs, said that the plan was ultimately aimed at altering the country's demographics, reported KUNA, implying that it would lead to cuts in expat recruitment or expat workers being deported.
"This stage is the first under the name (Tamkeen), which means fair employment of workers and enabling national labor recruitment agencies to update evidence-based policies and program national efforts aimed at improving institutional governance for expatriate workers," KUNA quoted al-Aqeel as saying.
The initiative has been co-signed between Kuwaiti authorities and the International Organization for Migration, the United Nations Development Organization in Kuwait, reported KUNA.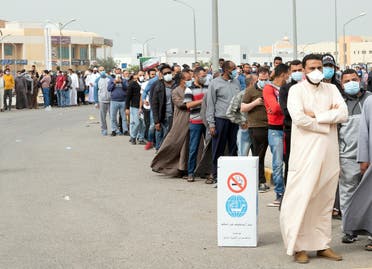 The Secretary-General of the Supreme Council for Planning and Development, Dr. Khaled Al-Mahdi, added in a statement that the government was working on a roadmap to reform labor market imbalances that would affect the country's demographics.
KUNA did not give concrete details of the plan or an estimation of how many expat workers would be forced to leave.
The initiative follows the announcement in the Kuwait Times last week that expats in Kuwait over the age of 60 without a degree have until the end of the year to leave the country. The move sparked backlash from the Kuwaiti food and beverage sector, which relies on expat workers to function.
Read more:
Kuwait restaurants strike back against over 60 expat ban, warn business under threat
Kuwait approves new sweeping penalties against visa traders, illegal expat workers
Kuwait nears deal to drastically cut expat numbers by hundreds of thousands: Report