GCC chief seeks apology from Palestinian leaders after 'provocative' statements
The Secretary General of the Gulf Cooperation Council (GCC) has called on Palestinian leaders, headed by President Mahmoud Abbas, to apologize for the "provocative and erroneous" statements issued by some Palestinian factions against the GCC states.
The chief of the GCC, Dr. Nayef al-Hajraf, expressed his condemnation of some of the participants in the meeting of the General Secretaries of the Palestinian factions held last Thursday during which he said "irresponsible language of incitement and threats" were made toward the GCC countries.
For all the latest headlines, follow our Google News channel online or via the app.
"The Palestinian statements are inconsistent with the reality and history of relations between the GCC states and the Palestinian people," al-Hajraf said in a statement.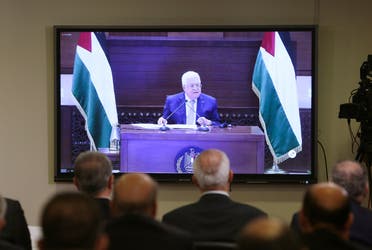 The heads of several Palestinian factions, including Fatah, Hamas, the Islamic Jihad and the Popular Front for the Liberation of Palestine (PFLP), held a virtual conference last Thursday to discuss recent regional events, including the recent historic peace deal between Israel and the United Arab Emirates.
Al-Hajraf, in his statement, recalled the support and keenness of the GCC states on the Palestinian issue and its defense as a first cause of Arabs and Muslims, including efforts to push for a future sovereign and independent state for the Palestinian people over territories occupied since June 1967.
Read more:
Saudi King Salman discusses G20, Middle East peace process with US President Trump
After UAE-Israel deal, is Bahrain the next Arab state to move toward peace?