Qatar education promotes religious hate, UAE curriculum teaches tolerance: Watchdog
New reports from a non-profit education watchdog reveal Qatar's government curriculum promotes intolerance of religious minorities, while the UAE educational system champions acceptance of the other.
The Institute for Monitoring Peace and Cultural Tolerance in School Education (IMPACT-se) recently reviewed 238 Qatari textbooks from the last four academic years.
It also reviewed textbooks from the UAE's "Moral Education" curriculum – a government initiative launched in 2016 for public and private schools in the country.
The organization found glaring differences between how the two Gulf countries are teaching young people about people of different religions and backgrounds.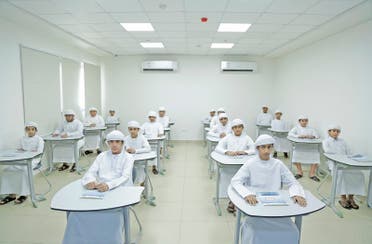 Intolerance in Qatari textbooks
IMPACT-se concluded that Qatar's "curriculum does not meet international standards of peace and tolerance" and that "elements of the Muslim Brotherhood are evident."
While Turkey and Iran are presented in a positive light in the texts, religious minorities are viewed negatively.
Christians are seen as "infidels" who are "expected to go to hell," according to the IMPACT-Se report on Qatar's curriculum.
"Christians, along with Jews…are blamed for causing divisions among Muslims," the report said.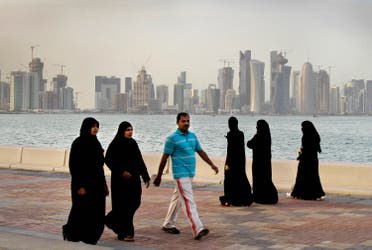 IMPACT-se CEO Marcus Sheff told Al Arabiya English that the textbooks "propagate anti-Semitic conspiracies that Jews control and manipulate world powers and markets."
"I would describe it as falling short of UNESCO standards of peace and tolerance in school education," Sheff said in an interview with Al Arabiya English.
IMPACT-se measured educational content by international standards based on UNESCO and UN guidelines and recommendations on education for peace and tolerance.
Acceptance in UAE textbooks
In contrast, the UAE's Moral Education curriculum - launched in 2006 under the direction of Abu Dhabi Crown Prince Sheikh Mohamed bin Zayed Al Nahyan - "aligns with UNESCO standards and UN declarations," according to IMPACT-se.
Students in the UAE, from grades one to 12, are introduced to "the values of tolerance and respect for themselves, and others, both national and global" through the course, the report found.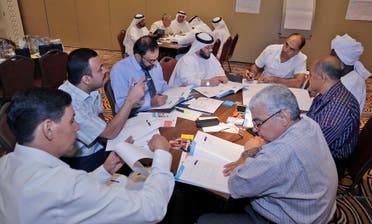 For example, a textbook for eight-grade students teaches "one of the core strengths of the UAE is being a home for a diverse and united society, and that the government takes a clear line of tolerance as a fundamental value."
Students in ninth-grade are taught Article 2 of the UN's Universal Declaration of Human Rights, which states that "every human being is entitled to all the rights without any regard to race, color, sex, language, religion, belief, family background, social status, economic status, nationality, or the land in which he was born."
Social justice, particularly with regard to women is highlighted, such as two case studies of young female leaders: UAE Minister of State for Youth Affairs Shamma bint Suhail Faris Mazrui and Pakistani Nobel Prize winning women's rights activist Malala Yousafzai.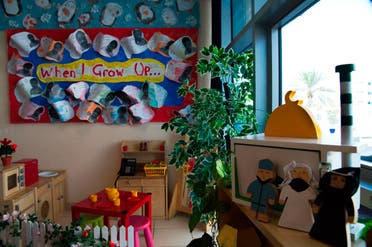 Sheff said that the textbooks were a model for all education systems across the Middle East.
"The material we have reviewed so far is a roadmap for young Emiratis towards moderation, respect for the 'Other', peace-making and tolerance," he said.
Read more:
Turkey arrests journalist for 'insulting' Turkish sultan on Twitter
After UAE-Israel deal, Trump nominated for Nobel Peace Prize
How the UAE is 'keeping kosher' for Jewish tourists after Israel deal