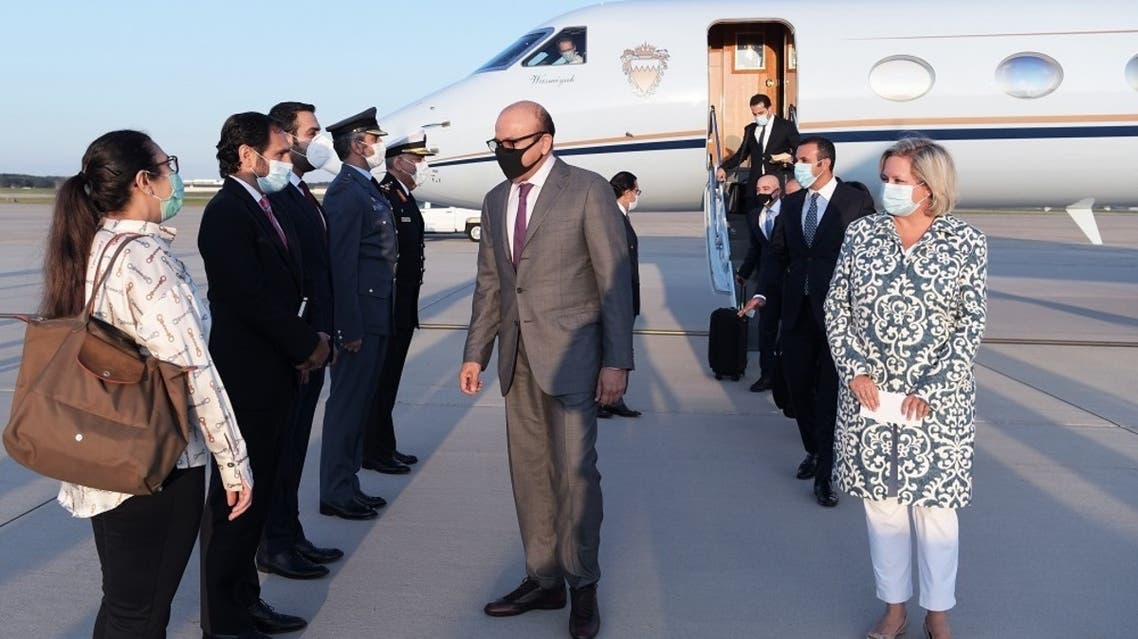 Bahrain FM al-Zayani arrives in Washington to sign peace 'declaration' with Israel
Bahrain's Minister of Foreign Affairs Abdullatif al-Zayani arrived in Washington on Monday to sign "a declaration in support of peace" between Bahrain and Israel, royal adviser Nabeel al-Hamer confirmed on Twitter.
For all the latest headlines, follow our Google News channel online or via the app.
Al-Zayani will attend a ceremony also marking a similar United Arab Emirates-Israel deal at the White House on Tuesday, Bahrain's King Hamad bin Isa Al Khalifa's media adviser added in his tweet.
US President Donald Trump announced on Friday that Bahrain was joining the UAE in striking a historic agreement to normalize relations with Israel. Trump tweeted a joint statement declaring that King Hamad and Israel's Prime Minister Benjamin Netanyahu had agreed to establish "full diplomatic relations" between Israel and Bahrain.


"This is a historic breakthrough to further peace in the Middle East," the statement read.
The signing ceremony, hosted by Trump, is expected to take place on Tuesday, September 15 at the White House. UAE's Minister of Foreign Affairs and International Cooperation Sheikh Abdullah bin Zayed arrived in Washington on Sunday, leading the delegation of the UAE-Israel peace deal.
Read more:
US President Trump announces Bahrain-Israel normalization of ties
Retracing Bahrain's Jewish contributions to Gulf economics and politics
Bahrain announces support for UAE-Israel deal, joining Egypt, Oman