GCC dispute
GCC Summit: Saudi Crown Prince says member states must unite against Iran's threats
The Gulf Cooperation Council (GCC)'s member states are in the "utmost need" to unite their efforts to advance the region and face the challenges that surround them, Saudi Arabia's Crown Prince Mohammed bin Salman said during his speech at the 41st GCC Summit in AlUla on Tuesday.
"We are in utmost need to unite our efforts to advance our region and confront the challenges that surround us, particularly the threats posed by the Iranian regime's nuclear program, its ballistic missile program, its destructive sabotage projects as well as its terrorist and sectarian activities adopted by Iran and its proxies to destabilize the security and stability in the region," the crown prince said.
For the latest headlines, follow our Google News channel online or via the app.
The GCC leaders call on the international community to work together to stop these programs that threaten the security of the region and the world, he added.
Crown Prince Mohammed bin Salman also announced that the member states have all signed the AlUla Declaration, named after the Saudi Arabian region where the historic summit was held.
Also read: Watch: Qataris celebrate Saudi Arabia borders reopening after three year closure
The AlUla Declaration "affirms the importance of the solidarity and stability in the Gulf, Arab and Islamic countries and strengthens the bonds of friendship and brotherhood among our countries and peoples in order to serve their aspirations," the crown prince said.
The council is "based on the special relationship among our countries and common denominators, including the bonds of faith, kinship, and our peoples' common destiny," he added.
The Kingdom's Vision 2030 plan prioritizes a unified and solid Gulf Cooperation Council, in addition to strengthening the Arab and Islamic cooperation in a way that serves the security, stability, and prosperity of our countries and the region, he said.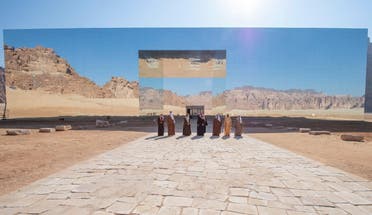 The summit is missing two great leaders who played a significant role in mediating talks between member states, the late Sheikh Sabah al-Ahmad al-Sabah and the late Sultan Qaboos, the crown prince said.
"We miss, this year, two great leaders who had a significant role in supporting the joint Gulf action, Sultan Qaboos bin Said and Sheikh Sabah al-Ahmad. In recognition of their great efforts over decades in the support of the Gulf Cooperation Council (GCC), the Custodian of the Two Holy Mosques directed that this summit shall be named the Summit of Sultan Qaboos and Sheikh Sabah," he said.
The crown prince also thanked the United States for its efforts in mediating the rift between Qatar, Saudi Arabia, the United Arab Emirates, and Egypt.
The countries cut diplomatic and trade links with Doha in 2017 over its ties with the Muslim Brotherhood and its interference in their affairs.
Ahead of the summit, the crown prince welcomed Qatar's Emir Sheikh Tamim bin Hamad al-Thani to AlUla with a hug.
Read more:
GCC Summit: Saudi Arabia's Crown Prince welcomes Qatari Emir to AlUla with a hug
GCC Summit in Saudi Arabia begins in AlUla's Maraya Hall
Saudi Arabia's ancient city of AlUla hosts the 41st GCC Summit