US considering 'additional steps' to promote accountability for Houthi leadership
Washington may take "additional steps" against the Iran-backed Houthi militia over its continued attacks on Saudi Arabia, the State Department said Monday.
The US will also continue its efforts to help Saudi Arabia defend itself "from external attacks against the Kingdom," State Department Spokesman Ned Price said.
For all the latest headlines, follow our Google News channel online or via the app.
Price revealed that the US helped foil a Houthi attack on civilians in Riyadh over the weekend. "Based on these complex Houthi attacks on Saudi Arabia, we are considering taking additional steps to promote accountability for the Houthi leadership," he told reporters during a briefing in Washington.
He added: "We call on the Houthis to cease, not only their cross-border raids in Saudi Arabia but also their military offensive on Marib."
The Iran-backed militia has been on an offensive to seize one of the last strongholds of the Yemeni government. United Nations officials have warned that this may result in the displacement of hundreds of thousands of people.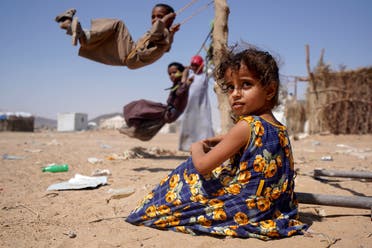 The US envoy for Yemen is currently in the region for his second visit since President Joe Biden took office. Price said the US believes it has initiated a process in Yemen that "is gaining momentum to achieve a negotiated settlement to the conflict, and to bring peace to the Yemeni people."
The US stance comes just weeks after the Biden administration decided to revoke a terror designation on the Houthis and its leaders. Biden officials have repeatedly claimed that the "blanket designation" would harm the humanitarian situation in Yemen.
On Monday, a reporter from The Associated Press pressed Price over the move and asked if revoking the designation was the wrong decision. Price gave an ambiguous answer and defended the decision.
Critics of Biden have said that the Trump era designation was meant to give the US leverage for future peace talks between the Houthis and the Yemeni government. Price and other State Department officials have said that the Houthi leaders are still under US sanctions; however, this only applies to the Treasury Department's sanctions.
Read more:
Saudi Arabia has intercepted 526 drones, 346 ballistic missiles so far: Spokesperson
Houthi leaders will be removed from list of US-designated terrorists: Sources