Dubai's population set to surge 76 percent on lure of world's best quality of life
Dubai unveiled an urban plan for the next two decades that envisages the population growing by 76 percent and focuses on boosting waterfront acreage with the view of making the city's quality of life the best in the world.
For the latest headlines, follow our Google News channel online or via the app.
"The length of our beaches will increase by 400 percent during the next 20 years and 60 percent of Dubai's area will be nature reserves, Sheikh Mohammed bin Rashid al Maktoum, ruler of the emirate known for man-made islands, wrote on Twitter.
The new Master Plan is the seventh such plan developed for the emirate since 1960. Between 1960 and 2020, Dubai's population multiplied 80 times from 40,000 in 1960 to 3.3 million by the end of 2020 and increased in cultural diversity to include people from over 200 nationalities. The population is expected to hit 5.8 million by 2040, while the day-time population should increase from 4.5 million in 2020 to 7.8 million in 2040.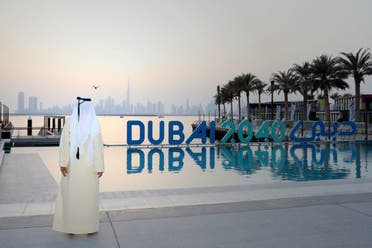 The strategy envisages upgrading Dubai's urban areas, with development mainly focused on five key centres. Some of the key priorities include improving the efficiency of resource utilization, developing vibrant, healthy and inclusive communities, and doubling green and leisure areas as well as public parks to provide a healthy environment for residents and visitors.
It focuses on utilising available spaces within the limits of the current city and concentrating development in existing urban areas. Establishing easily accessible integrated service centres across Dubai will ensure that the needs of all sections of the population are catered to. The plan seeks to raise the quality of life of the city while increasing population densities around key mass transit stations.
The land area used for hotels and tourist activities will increase by 134 percent, while that used for commercial activities will increase to 168 square kilometres. Dubai will continue to be a global hub for innovative start-ups, international corporations, and strategic investments.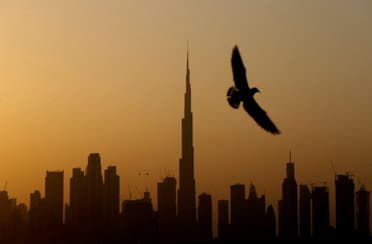 The Master Plan will also increase the land area allocated to education and health facilities by 25 percent, while the length of public beaches will increase by as much as 400 percent in 2040 to increase resident and visitor quality of life.
Dubai grew at a breakneck speed into a global metropolis from a small fishing village in the 1960s. The Middle East's tourism and business hub is doubling down on expansion despite economic challenges that gave it the Gulf's steepest population decline last year, according to S&P Global Ratings. The double whammy of lower crude prices and the Covid-19 pandemic has taken a toll on the Gulf, resulting in job losses and exit of expatriate workers across the region.
With Bloomberg
Read more:
Dubai to increase tourism capacity by 134 percent in 2040
Dubai's Emaar Properties to merge with Malls business amid COVID-19 economic fallout
The signs highlighting the short-term struggles Dubai's tourism industry faces