Saudi Arabia foils attempt to smuggle 4.5 mln captagon pills hidden in oranges
Saudi Arabia has foiled an attempt to smuggle more than 4.5 million captagon pills hidden in a shipment of oranges, the Zakat, Tax and Customs Authority announced on Wednesday.
For all the latest headlines follow our Google News channel online or via the app.
In collaboration with the General Directorate of Narcotics Control, the shipment was seized in the Jeddah Islamic Port after it underwent routine and X-ray searches in accordance with customs procedures, authorities said in a statement.
Authorities also said those were scheduled to receive the shipment were arrested in the Kingdom.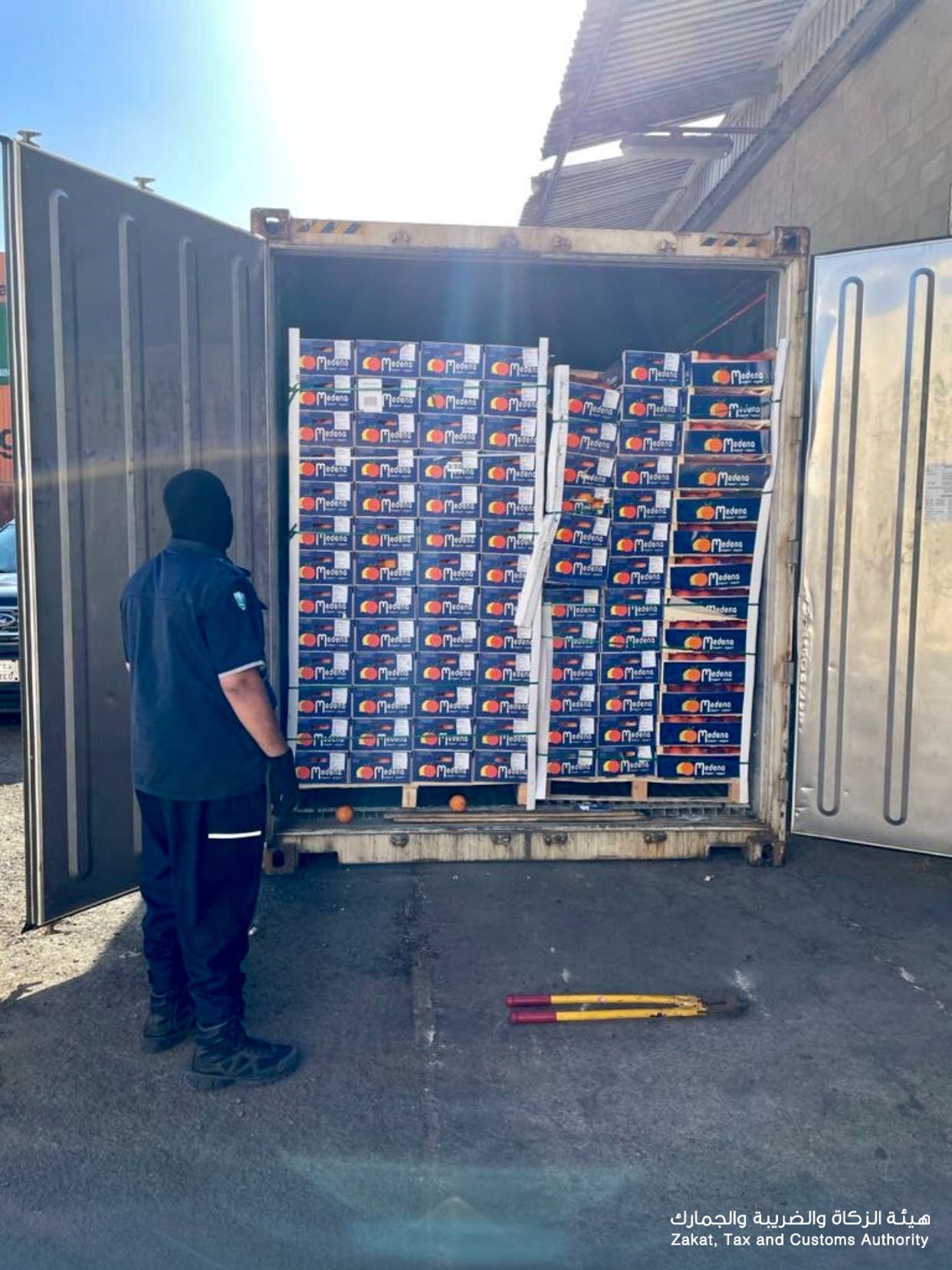 The statement did not mention the origin of the drugs, however, Saudi Arabia had previously banned imports of Lebanese produce in April citing increased attempts to smuggle drugs from that country..
Saudi authorities announced on Saturday the seizure of 14.4 million amphetamine pills from Lebanon, hidden in shipment of iron plates. In April, they said they discovered 5.3 million such pills hidden in pomegranate shipments from Lebanon.
With Reuters
Read more:
Saudi Arabia foils two attempts to smuggle 306 kgs of hashish
Saudi Arabia seizes over 14 mln Captagon amphetamine pills coming from Lebanon
Hezbollah behind shipment of seized Captagon in Saudi Arabia: Independent Persian