Saudi Arabia supports US deal with Iran if it ensures no nuclear weapons: FM
Prince Faisal said Iran was already "emboldened" and "extremely active in the region with its negative activity."
Saudi Arabia supports a US nuclear deal with Iran as long as it ensures Tehran will "not now or ever gain" access to nuclear weapons, the top Saudi diplomat said Tuesday.
"We certainly support a deal with Iran, as long as that deal ensures that Iran will not now or ever gain access to nuclear weapons technology, so that's the challenge. It's not that we think Iran should forever be a pariah; we would very much welcome Iran as a productive part of the region," Prince Faisal bin Farhan said during a webinar.
For the latest headlines, follow our Google News channel online or via the app.
Prince Faisal also welcomed the "robust" engagement between Saudi Arabia and its US and European partners over the ongoing nuclear discussions in Vienna.
But for Iran to play a positive role in the region and its economy, Prince Faisal said Tehran would need to stop supporting militias.
"Most importantly, [it must give] up a nuclear program, which might be used for Iran to develop nuclear weapons," Prince Faisal said during the Aspen Security Forum.
Prince Faisal said Iran was already "emboldened" and "extremely active in the region with its negative activity."
The Saudi FM cited Iran's supply of weapons to Yemen's Houthis, Iran's endangering of shipping in the Arabian Gulf and its role in being part of the "destruction that's happening to Lebanon's economy."
Prince Faisal welcomed the Biden administration's stated intentions of reaching a "longer and stronger" deal, which would include discussions on Iran's support for proxy militias and its ballistic missile program.
"Everybody wants to address Iran's regional, malign activities that are destabilizing the region and causing risks not just to us, but to global security and global economy. How to get there is still something that's I think under discussion," the Saudi official said.
Saudi-Qatari ties
"The relationship with Qatar is very good; we are working closely together on a multitude of issues," Prince Faisal said. "We are continuing to work together primarily to strengthen the GCC," he added.
The AlUla declaration earlier this year formally ended the Gulf rift with Qatar.
Prince Faisal voiced his conviction that the agreement had delivered "dividends for all and has contributed to strengthening GCC unity.
"We're going to continue to work towards reaping the benefits of that unity for the people of the countries of the Gulf," he said.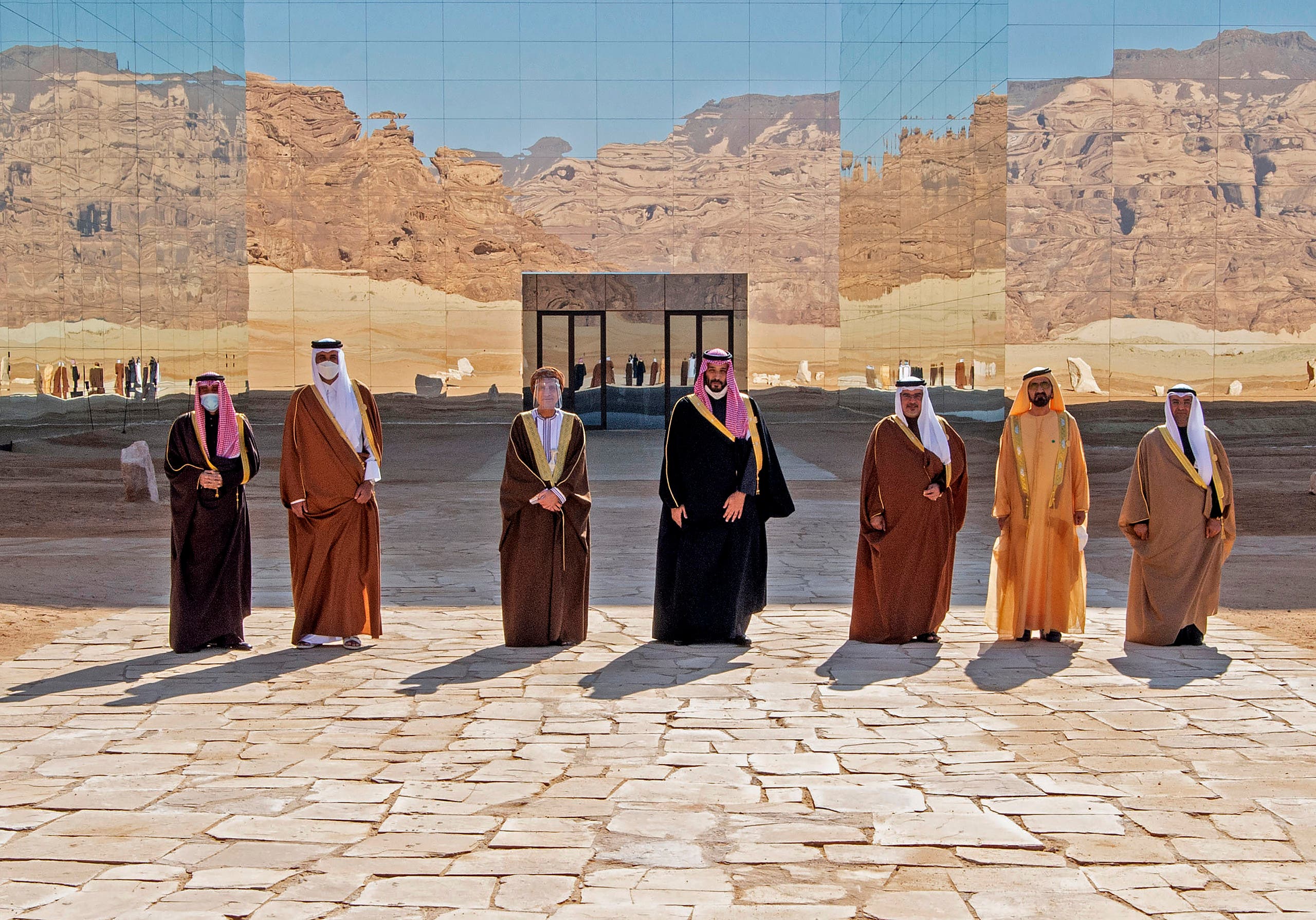 Abraham Accords
Asked to comment on the normalization deals signed between some Arab and Gulf states and Israel, Prince Faisal said the Abraham Accords "positively" spread engagement in the region. "So, in that sense, the decision by those countries that engaged [with Israel] can be viewed positively," he said.
He added: "We think that we need to build on that spirit. And the best way to build on that spirit is to find a path to solving the issue of the Palestinians and finding a path to a Palestinian state, because that will deliver complete normalization for Israel in the region."
Yemen war
Biden has made ending the war in Yemen a priority of his since becoming president. He appointed Tim Lenderking, a veteran diplomat, as his special envoy for Yemen. Prince Faisal lauded the work of Lenderking and the US for its engagement in Yemen.
"We've had a very active engagement with the Biden administration trying to work together to find a path to a ceasefire, and then hopefully a political process that can end that conflict. And then the engagement of actively invoking the Special Envoy for the US has been very, very helpful and very positive," Prince Faisal said.
Biden quickly moved to revoke the terror designation of the Iran-backed Houthis and removed the Specially Designated Global Terrorist (SDGT) labels from the militia's leaders.
After the Houthis continued to refuse peace talks and escalated offensives, sanctions were issued against other group officials.
The Houthis continue to attack Saudi civilian targets with bomb-laden drones and ballistic missiles, which Iran provides.
"It appears that they [the Houthis] still favor the military option … they still think they can achieve some military gains that can give them an advantage," Prince Faisal said.
Ties with the US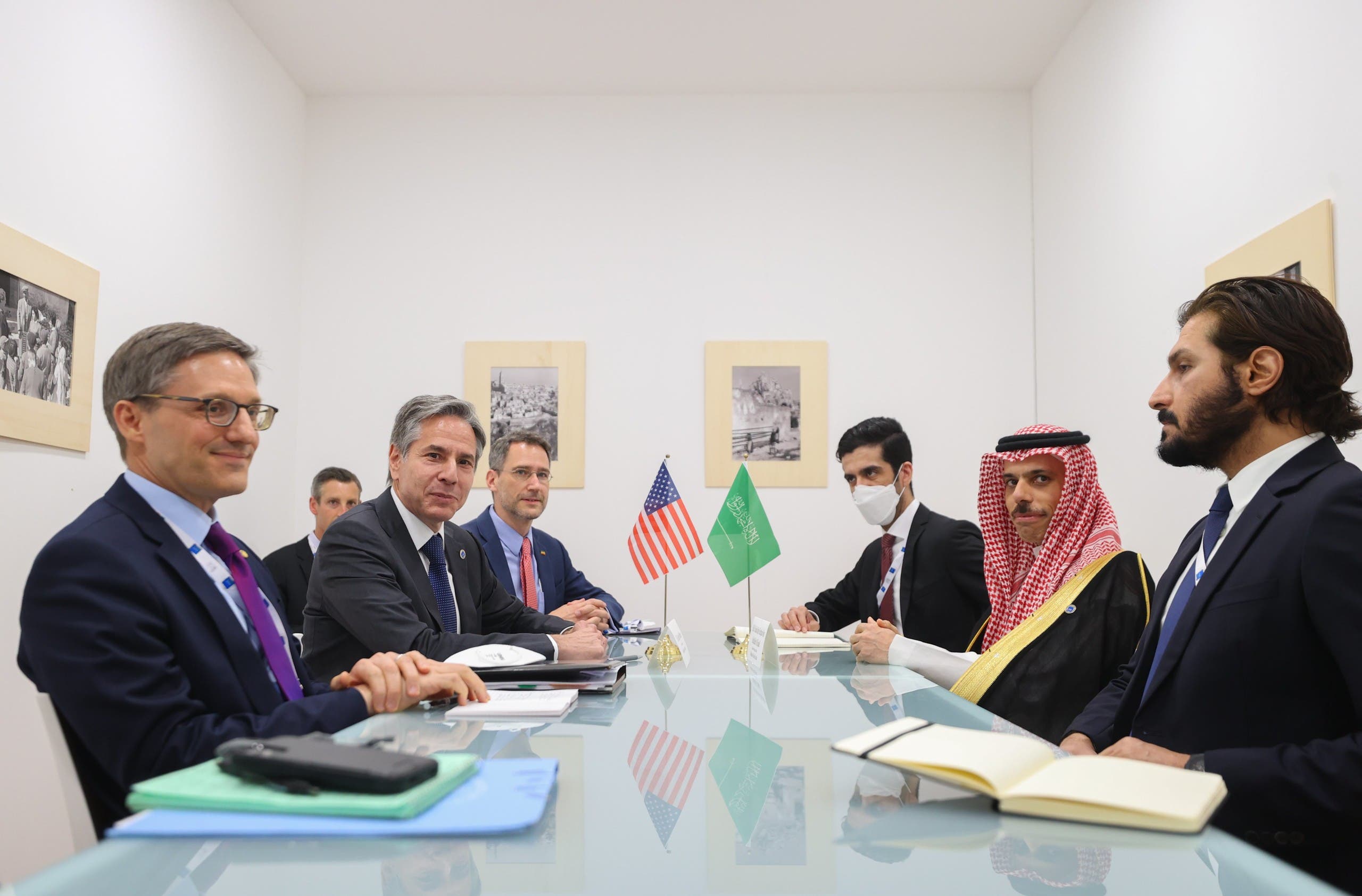 Washington and Riyadh have a 70-year relationship, which has been solid for decades. Since taking office, US President Joe Biden has sought to "recalibrate" these ties.
And after a noticeable increase in the Biden team's public pressure on Saudi Arabia, the US has recently taken a more amicable approach.
"We believe this partnership has, overall, delivered strong benefits for both the region and our two countries. We continue to have robust dialogue across all administrations, and that has continued on into the administration," Prince Faisal said.
Read more: US vows 'collective response' to Iran after ship attack