Declassified Sept. 11 documents show Saudi Arabia was not involved in attacks: FM
Saudi Arabia's Foreign Minister Prince Faisal bin Farhan on Sunday said the Kingdom has advocated for the release of all documents related to the September 11 attacks, adding that they show there was no involvement of Saudi Arabia in any way.
"We have, for over a decade, advocated the release of any documents related to that tragic day, in the full confidence that the reveal of any data in those documents would completely show that there was no involvement of the Kingdom of Saudi Arabia in any way," Prince Faisal said in a press conference with his Austrian counterpart.
Prince Faisal said the Kingdom supports the release of any additional documents.
For the latest headlines, follow our Google News channel online or via the app.
"We have been, for decades, a key partner in the global fight against terrorism and we will continue to do so. The release of these documents affects that in no way," he added.
The Saudi FM said that extremism and terrorism are still a threat to global security.
"We, as the global community, must continue to work together to confront that menace and that threat because it is an evolving threat and without global cooperation, without working together, we will not be able to ensure that that threat remains contained and counted," he said.
For his part, Austrian Foreign Minister Alexander Schallenberg said Saudi Arabia has an important role in the security and stability of the region in a joint press conference with the Kingdom's Minister of Foreign Affairs.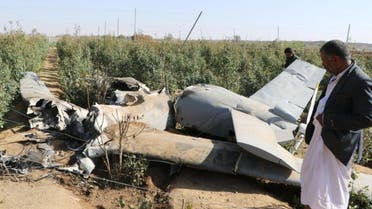 Attacks by the Houthi militia
"On Yemen, we have called for a proposal for a comprehensive ceasefire in Yemen and as part of that also a path towards political dialogue and a political process that will end that conflict," Prince Faisal said.
"Unfortunately, so far the [Iran-backed] Houthi militia has not agreed to that proposal," he added.
The Iran-backed Houthi militia have continued to mount attacks on Yemeni cities including Marib, a city with over a million internally displaced persons (IDPs) in addition to the million civilians that already live there, putting civilian life at constant risk, the Saudi FM said.
The Houthis continue to "appear to want a military solution, they also continue of course to attack targets within the Kingdom," Prince Faisal said, referring to their recent attacks on Saudi Arabia, including the civilian airport in Abha, injuring several employees, and the attempt to attack the city of Dammam.
"All this indicates that the Houthis have not yet decided to put the interest of Yemen and the people of Yemen over their own narrow interest and the interests of their main sponsor Iran," he said.
Prince Faisal said: "We will continue to push towards an acceptance of this comprehensive ceasefire and the initiation of the comprehensive political process within Yemen."
Iran
When it comes to Iran and the JCPOA, Saudi Arabia's foreign minister said: "We have made quite clear that we are skeptical of the agreement as it exists," adding that the concern is now that the agreement as it exists is not being implemented by Iran.
"Long term, our interest is in seeing a longer and stronger agreement," Prince Faisal said.
"The agreement as it exists has significant deficiencies both from its timespan and its coverage, so we hope that the international community will come together and that Iran will respond positively to the efforts to find a path towards a truly sustainable agreement that ensures that Iran's nuclear program remains peaceful and that it gives the countries of the region and the wider global community the comfort that they need to be able to engage positively on this front," he added.
For his part, Schallenberg said the signs we are seeing from the new Iranian administration are not encouraging.
We have not seen positive signs from Iran regarding the nuclear file, he added.
Read more:
FBI releases newly declassified record on September 11 attacks
Arab Coalition thwarts latest Houthi attack on Saudi Arabia's Khamis Mushait
Iran to allow new memory cards in UN's nuclear site surveillance cameras