Cristiano Ronaldo touches down in Saudi Arabia following signing with Al Nassr
Cristiano Ronaldo has touched down in Saudi Arabia after his historic signing with Al Nassr football club.
The five-time Ballon D'or winner was greeted on his arrival into Riyadh by Al Nassr Club President Musalli Al Muammar, Vice President Abdullah Bin Abdulrahman Al Omrani, the Club's CEO Ahmed Al Ghamdi and three lucky young fans.
For all the latest headlines follow our Google News channel online or via the app.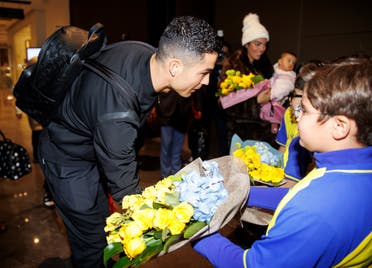 Ronaldo, who was joined by his family, will appear at Mrsool Park on Tuesday, the home of Al Nassr, for his official unveiling with the Saudi Pro League leaders.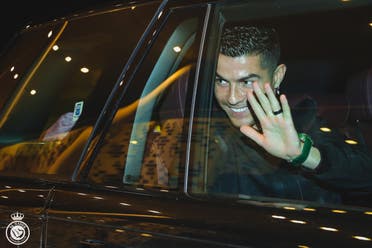 Ronaldo will complete his transfer formalities and medical before Tuesday's evening's event at which will be live streamed across the club's YouTube channel.
Last week, captain Cristiano Ronaldo said he is "excited" to join the "inspiring" Saudi club on a two-and-a-half-year contract.
"I am excited to experience a new football league in a different country," said Ronaldo, in a statement issued by the club. "The vision of what Al Nassr [is] doing and developing in Saudi Arabia both in terms of men's and women's football is very inspiring."
"We can see from Saudi Arabia's recent performance at the World Cup that this is a country with big football ambitions and a lot of potential."
"I am fortunate that I have won everything I set out to win in European football and feel now that this is the right moment to share my experience in Asia. I am looking forward to joining my new teammates and together with them help the Club to achieve success."
Ronaldo's contract has been estimated by media to be worth more than €200 million ($214.04 million).
Al Nassr Football Club President Musalli Almuammar said: "This is more than history in the making. This is a signing that will not only inspire our club to achieve even greater success but inspire our league, our nation and future generations, boys and girls to be the best version of themselves."
"He is a special footballer and a special person whose impact is felt far beyond football. Cristiano is joining a club with big ambitions, a competitive club amongst the very best in Asia and will be welcomed to a country that is making massive progress on and off the pitch with opportunities for all."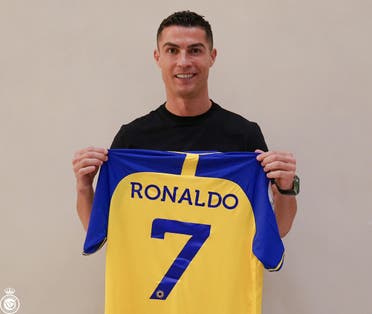 "But first and foremost, we can't wait to see him in the number 7 shirt of Al Nassr doing what he does best, scoring goals, winning titles and bringing joy to those who love the beautiful game."
Read more:
Ronaldo 'excited' to start new chapter with 'inspiring' Saudi Arabia's Al Nassr
Football star Cristiano Ronaldo to make public appearance at Al Nassr club ground