Luck strikes twice: Palestinian expat scoops two wins in same UAE Mahzooz draw
A Palestinian expatriate in the United Arab Emirates has proved luck can strike twice after scooping two wins in the same Mahzooz draw.
Adnan, who last name has not been supplied, bought two entries in the Mahzooz Super Saturday draw last week and ended up among the ($270,000) (Dh1 million) winners - not only once but twice.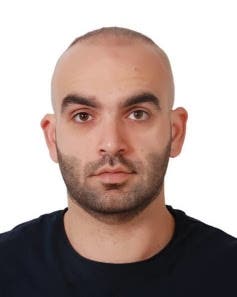 For all the latest headlines follow our Google News channel online or via the app.
The draw on January 21 saw the second prize of ($270,000) awarded to 23 winners – each winning $11,700– with Adnan claiming his slice of the prize twice ($23,400).
Speaking to Mahzooz, Adnan said he is still coming to terms with his big win and has not informed his family members or made any plans, but it has become a topic of discussion among his friends, who have now joined Mahzooz hoping that they would become millionaires.
"I always buy two water bottles, for every draw and this time was no different. What was different this week, is my luck. I will continue to participate in Mahzooz hoping that one day, I will be the winner of the top prize of $2.7 million (Dh10 million)," said Adnan.
Also claiming his part of the jackpot was Yasir, a 36-year-old customer service executive from Australia, who considers his holiday in Dubai to be his lucky charm because he became acquainted with Mahzooz while on vacation in the UAE.
He began participating in Mahzooz while on vacation and now he became a regular participant, joining the draw all the way from Australia.
He also won in the draw on January 21.
The 112th Mahzooz Super Saturday draws saw a cosmopolitan mix of winners. Beside Palestinian and Australian winners, Uzbek, Egyptian, Italian, Indian, and Filipino nationals also shared the second prize of $270,000.
The 112th draw also saw three winners taking home $27,000 (Dh100,000) each at the raffle draw.
The winning raffle numbers were 28692140, 28752052, and 28579896, which belonged to Sajeev and Nirav from India, and Gilberto from the Philippines, respectively.
To date, Mahzooz has given away more than $100 million in prize money.
Read more:
British hairdresser scoops $2.7million in UAE's Mahzooz draw
UAE car washer scoops $2.7million in Mahzooz draw
UAE waiter wins 1kg of gold in Mahzooz draw