Emirati astronaut Sultan al-Neyadi has made history by speaking to Dubai's ruler Sheikh Mohammed bin Rashid from space, just four days after his arrival at the International Space Station (ISS).
He spoke to Sheikh Mohammed, who was at the Mohammed bin Rashid Space Centre in Dubai, in a conversation that was broadcast through a live video link-up on NASA TV.
For all the latest headlines follow our Google News channel online or via the app.
It came four days after docking with the ISS on the SpaceX Dragon capsule following a 24-hour journey to the space station after blasting off in a spacecraft from NASA's Kennedy Space Center in Florida.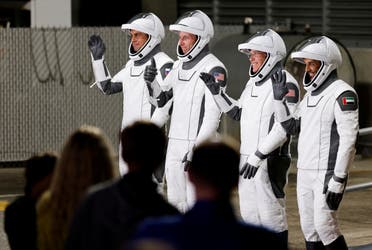 Al-Neyadi will spend the next six months in what will be the Arab world's longest space mission and will see experiments ranging from human cell growth in space to controlling combustible materials in microgravity, alongside three other crew members.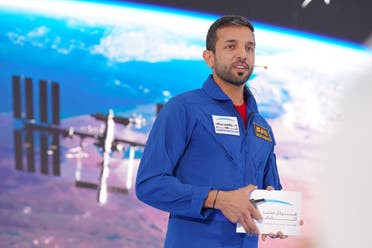 During the video call, Sheikh Mohammed congratulated al-Neyadi on his safe arrival at the ISS, saying: "We are thankful you have reached the International Space Station and thank God for your safety. I would like to let you know that the youth of the UAE and the Arab world are taking you as an example and wish you all the luck."
Sheikh Mohammed asked the astronaut about the different kinds of experiments that would be performed on the ISS by the al-Neyadi and the rest of the crew.
"We have a large number of scientific experiments that the UAE will take part in, in addition to international agencies," said the Emirati astronaut.
"One day people will go to the Moon and Mars. We have to understand the effects of microgravity on our bodies. This is one of the experiments that we conduct on a daily basis. We monitor the impact and the effects of space on our bodies so we can avoid this in the future."
From space, I salute earth. 🌍

I salute our homeland and its leaders. I salute all those who carried Zayed's Ambition in their hearts and aim high to the sky.

The dream has come true and now we dream bigger. 🇦🇪 pic.twitter.com/hkHa2zGKWm

— Sultan AlNeyadi (@Astro_Alneyadi) March 8, 2023
After the call, the Dubai ruler was quoted as saying: "During my conversation today with Sultan al-Neyadi, the first Arab astronaut on a 6-month long mission on the International Space Station, Sultan opens new doors for our youth, raises the ceiling for the aspirations of our generations, and represents a bright part of our future."
Al-Neyadi, 41, will take part in more than 200 experiments that will help prepare for human exploration beyond low-Earth orbit and benefit life on Earth.
Experiments will include studies on how particular materials burn in microgravity, tissue chip research on heart, brain, and cartilage functions, and an investigation that will collect microbial samples from outside the space station.
Read more:
UAE astronaut Sultan al-Neyadi enters the International Space Station
UAE's historic space mission: SpaceX astronauts blast off
Last-minute technical problem keeps SpaceX rocket, astronauts grounded