Psychological effects of prison: The impact of incarceration on mental health
The long-term impact of incarceration can lead to post-traumatic stress disorder (PTSD), 'waking nightmares' and long-term trauma, experts have said.
According to experts from across the Middle East, painful experiences of incarceration are hard to forget and can have lasting mental health effects. Prisoners can be subjects to solitary confinement, abuse, deprivation, harsh living conditions, and elevated levels of stress and anxiety. This translates to prisoners likely suffering from significant mental health issues following release.
For all the latest headlines follow our Google News channel online or via the app.
Marie Byrne is a professional counselor who runs the Wellness Clinic in Jumeirah and volunteers for the Emirates Foundation offering free mental health support.
She has worked to provide counseling to those who have been in jail.
She told Al Arabiya English: "The impact of PTSD – which is what he will be suffering from – that's common for anyone in a traumatic situation. Whether that is being abused as a child or been through a situation where he has been terrorized or helpless or imprisoned in some way where they haven't got a chance to escape."
She continued, "In many ways, there is a lot of parallels in which trauma imposed on someone abused and on someone who has been trapped – and this trauma can be long-term."
'Aftermath is not a pretty picture'
The aftermath of being in jail can be wide ranging, she said.
"There are social impacts – becoming very inactive in life and seriously depressed. Also – initially – there are an individual's reactions in day-to-day life which are not perceived by others as normal. Maybe they will react violently to a situation where they perceive danger when there is none. Or they can't cope with confrontation or issues where there they might perceive danger and become very withdrawn."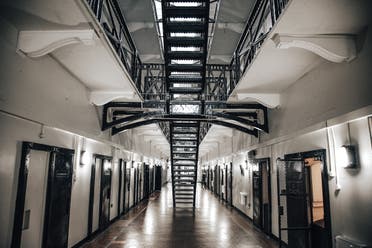 The most difficult impact is often not the 'living' aftermath – but the subconscious effects at night-time, she said.
"The ongoing problem is nightmares and reliving subconsciously some of their experiences in their sleep and waking up with horror and terror and not having an outlet to solve it. It is not a pretty picture," Byrne added.
'21 years won't be resolved in 21 minutes'
Most recently, the US announced the release of Guantanamo detainee Ghassan al-Sharbi. The Saudi engineer had been accused in the September 11, 2001, al-Qaeda attacks but never charged.
The country continued to hold him as an enemy combatant in the military prison in the US Navy's base at Guantanamo Bay, Cuba and his status remained in limbo.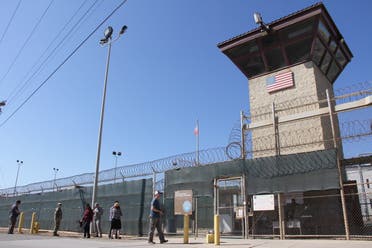 But in February 2022 the Pentagon's Periodic Review Board, which deals with Guantanamo release petitions, ruled that the native of Jeddah could be released. It said he had no leadership or facilitator position in al-Qaeda, and was compliant in detention – after he was years earlier viewed as a hostile prisoner.
When it comes to al-Sharbi's case, another concern would be the "serious case of injustice this individual would have felt all these years – 21 years; that's almost incomprehensible to understand."
However, there is hope for people who have been in this situation, she said.
"The good news is – despite the seriousness of this – there is quite a lot of findings that people can recover emotionally and physically with the right kind of help," the expert said.
"This doesn't have to leave a permanent imprint. But 21 years is not going to be resolved in 21 minutes. That's a lot of living not under his control and who knows what he has experienced."
Keeping prisoners incarcerated for long-term sentences can have truly damaging effects on inmates, especially psychologically.
According to "The Psychological Impact of Incarceration: Implications for Post-Prison Adjustment," the term "institutionalization" refers to the "process by which inmates are shaped and transformed by the institutional environments in which they live… it is the shorthand expression for the negative psychological effects of imprisonment."
Post-traumatic stress disorder and anxiety are often cited as possible psychological consequences for long-term inmates, which can easily overwhelm inmates during their sentence and after their release.
'A harsh reality no matter the circumstances'
Dr. Tara Wyne, a clinical psychologist and clinical director of the LightHouse Arabia, told Al Arabiya English that imprisonment is a harsh reality no matter what the circumstances are.
"The loss of freedom, choices, dignity, privacy, the severing of connection from family and friends and the hopelessness that occurs is punishment enough," she said. "The acclimation to prison also includes harsh and inhumane treatment by other prisoners and guards alike. There is often an ecosystem and hierarchy that has to be learned and adhered to. Violent attacks and retribution are often the daily diet of inmates."
Wyne also said research shows PTSD, depression, anxiety and suicidality are common in the prison population.
"There is a dehumanization that occurs and 'prisonization' is a syndrome described in 1960 for the destruction of the psyche that occurs and the enforced development of new attitudes, mindset and behaviors to exist in and survive an environment where you constantly witness or experience the most degrading traumas," she said. "This inevitably forces a shutdown of our humanity and the survivor and warrior parts must take over."
According to the psychologist, "This level of chronic trauma also causes personality changes and lasting impact on worldview and trust and belief in the safety of human relationships. Typically, inmates will develop substance abuse problems as a coping mechanism for unthinkable trauma."
Meanwhile, she also said release from prison can be "intimidating and confusing" due to long-term incarceration having altered all norms, expectations and beliefs about motivation of others.
"Release can find a grown man feeling groundless, childlike and incapable of good judgment decision making and strategy in how to rebuild a life after prison," Wyne said.
"Many prisoners cannot overcome the losses and become consumed by anger, regret or pain about their lost opportunities. This is a vortex of emotions, another kind of psychological prison."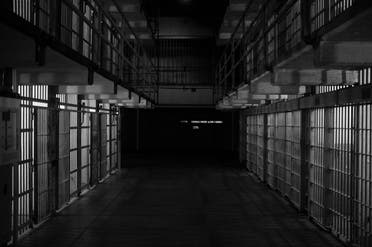 Another aspect is the wariness and prejudice of the world toward those who have been imprisoned, she said.
"There is a shaming and discrimination that is open and often terribly restricts these individuals' chances of being given their rights to a good and meaningful life."
After release, people need varying levels of support.
"Firstly, we might compare release after long term imprisonment like waking up after decades in a coma," she said. "The outside world has changed dramatically, often beyond recognition."
"Studies show that rehabilitation programs in prison prior to release and psychological support and therapy, substance abuse support and practical reskilling help upon release can make an enormous difference upon release."
She also highlighted the importance of programs to help build social skills and non-violent communication.
These individuals, she said, need help to transition from their prison conditioning to seeing the world without a deep vulnerability to harm and mistrust/abuse lens.
Wyne also mentioned couple or family therapy may be necessary to facilitate re-entry into a family system. This may support all of the inevitable estrangement and discomfort of reintegration to family life.
"Expectations of reintegration into a normal life must be highly realistic and staggered," she added. "The shock and pain may put the individual's nervous system into a perpetual state of fight or flight."
The psychologist also said trauma is known to undermine a person's ability to regulate emotions, tolerate "normal difficulties" and to experience safety and trust.
"Hence psychological therapy is so critical to overcome the impact of trauma and to learn mechanisms to manage their anxiety or fears and long-term impact of trauma."
She concluded, "Psychiatric assessments and medication can be another option to manage the shell shock response and encourage new coping mechanisms to develop."
Nesma Luqman, a clinical psychologist at Abu Dhabi's Priory Wellbeing Centre in Abu Dhabi, told Al Arabiya English that prolonged confinement can result in a variety of emotional difficulties, including addiction to substances, depression, anxiety disorders and post-traumatic stress.
"Detainees may feel vulnerable and hopeless over time due to their limited freedom, detachment from loved ones and forfeiture of personal independence. Uncertainty about upcoming events or fears related to physical danger or assault could contribute to the development of tension-related illnesses among inmates subjected to lockdowns during imprisonment."
"Those who have experienced harassment/abuse in prisons are also prone to experiencing PTSD symptoms such as nightmares, [and] flashbacks alongside excessive alertness."
She added: "After serving a significant amount of time in prison, re-entering society can be emotionally difficult. Those who have spent a significant amount of time behind bars may find it challenging to reintegrate into relationships, routines, and societal standards."
"Due to their criminal history, they could potentially experience stigma and discrimination, which may result in feelings of loneliness, guilt, and low self-esteem. They might also have trouble locating a job, a place to live, or support services, which can make their emotional problems even worse. To ensure successful reintroduction into society," she said, adding "the process of reintegration requires tremendous work, assistance, and resources."
Mohamad Naamani, also a clinical psychologist at Priory Wellbeing Centre, Dubai and Abu Dhabi, added that the after-prison support is wide-ranging, including "access to specialized mental health services, substance abuse treatment/therapy programs (for those who develop substance abuse problems), employment assistance, housing support, education/skills training and access to support groups."
Read more:
US releases Saudi Guantanamo detainee after 21 years
New York suspect in racist shooting was detained for mental health check last year
Julian Assange's mental health becomes focus of renewed US extradition bid