Fabregas's Lebanese girlfriend delivers baby during Barcelona's Champion League
Barcelona's Cesc Fabregas became a father for the first time after his Lebanese girlfriend Daniella Semaan gave birth on Wednesday to a baby girl they called Lia.

Fabregas received the news during Barcelona's Champions League tie against Paris Saint-Germain. The player was replaced by his teammate Lionel Messi during the match and rushed to the hospital as soon as it was finished.

"Yesterday it was the happiest day of my life, our daughter Lia Fàbregas Semaan was born. Both her and Daniella are doing very well," Fabregas said on his official Twitter account Thursday.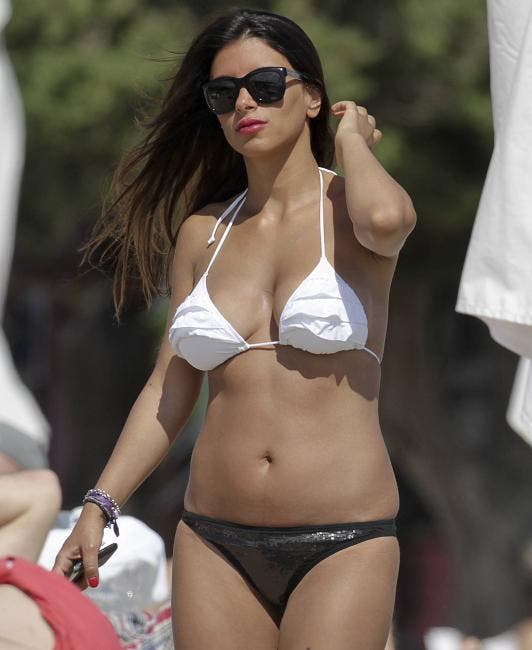 Fabregas's relationship with Semaan, who is originally from Lebanon and is 13 years older than the former Arsenal player, has inspired him to draw a Tattoo in Arabic (written in English letters) in what can be read as "My soul..D..forever."

Last November, Semaan's ex-husband and father of her first two children accused Fabregas of "stealing his wife" after he found out about her relationship with soccer star, The Sun reported.

Semaan married Lebanese property tycoon Elie Taktouk in 1998. Taktouk discovered his wife cheating over him through newspaper pictures of her and Fabregas spending their holiday together, The Sun said.

After their divorce, Semaan receives a monthly allowance of £2,500 ($3,280.9) per month according to her divorce settlement, the newspaper said.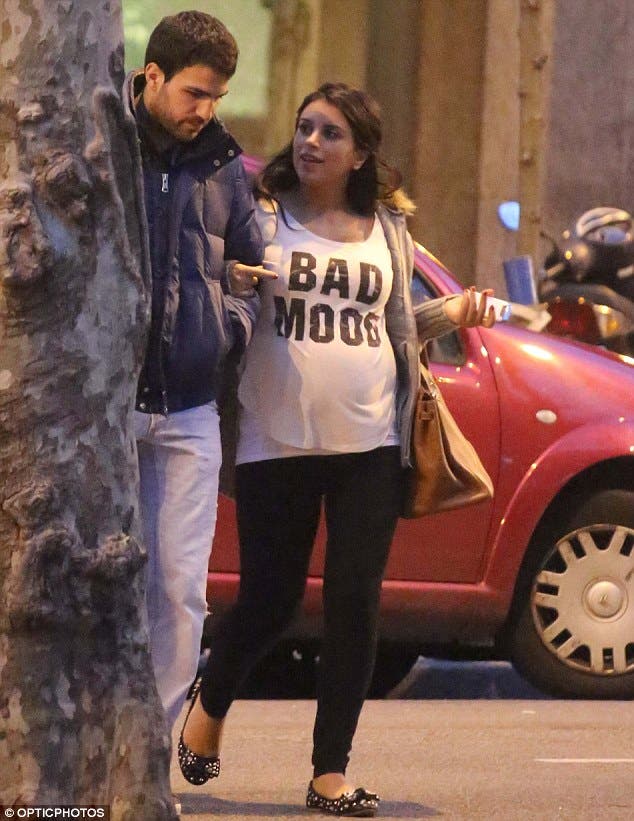 "The minute I saw those pictures I felt disgusted by her behavior and just cut off all emotions," Taktouk told The Sun.

"We were trying for a baby when this happened," he added.

"He is 25 and a fool. She went after him and she would leave him as soon as his money and fame run out. He is no David Beckham," he told the newspaper.

"Fabregas was messing around with a mother of an eight-year-old," he told The Sun.