Iranian-American gets 25 years in prison over plot to kill Saudi ambassador
A U.S. court sentenced on Thursday an Iranian-American man to 25 years in prison over a plot to assassinate Saudi Ambassador Adel al-Jubeir.
Manssor Arbabsiar, 58, pleaded guilty last October to conspiring with Iranian military elements to hire assassins from the Mexican drug mafia to kill the Saudi envoy.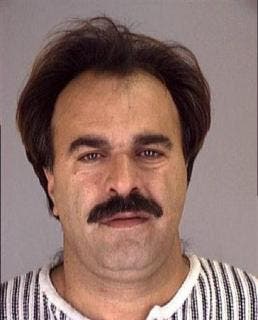 New York federal Judge John Keenan told the court that Arbabsiar "fully realized his act. He must learn the lesson. That cannot be tolerated."
Arbabsiar pleaded guilty in October 2012 to charges related to his seeking to hire Mexican drug traffickers to kill the ambassador in a plot that was vehemently denied by Tehran.

The supposed member of the international drug trafficking cartel who Arbabsiar offered to pay $1.5 million to carry out the plot was in reality a confidential informant of the U.S. Drug Enforcement Administration.

No weapons were ever obtained and the scheme to kill Saudi Ambassador Adel al-Jubeir was not fulfilled.

"I can't change what I did," Arbabsiar said in a brief statement in court.

U.S. authorities also brought charges against Gholam Shakuri, who prosecutors say was a member of the Quds Force, the covert unit of Iran's Revolutionary Guards. Shakuri has not been arrested.

U.S. prosecutors sought the statutory maximum sentence of 25years for Arbabsiar, saying in a court filing May 2 that the "seriousness of this offense and importance of deterrence in this context cannot be overstated."

Manhattan U.S. Attorney Preet Bharara in a statement called Arbabsiar "an enemy among us" and a "key conduit for, and facilitator of, a nefarious international plot" to kill the ambassador and as many innocent bystanders needed to finish the job.

Lawyers for Arbabsiar had sought a lower sentence of 10years, contending he had provided assistance to U.S. authorities after his arrest and citing purported mental health issues.

But Keenan emphasized the need to send a message to those who might consider future crimes like Arbabsiar's "will not be tolerated" in the United States.

"In a case like this, deterrence is of extreme importance," Keenan said.