The rise in Islamist militancy and sectarian infighting in Syria could force regional consequences that could take "decades to remedy," the head of the Organization of Islamic Countries (OIC) warned on Monday.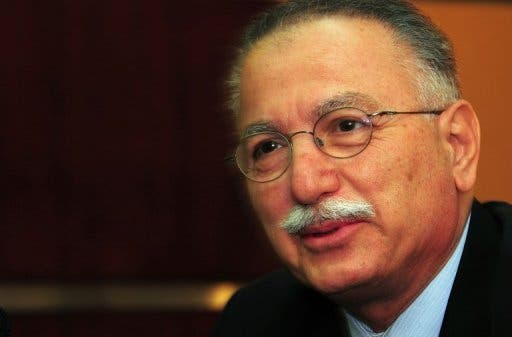 In an interview with Al Arabiya English, OIC Secretary-General Ekmeleddin Ihsanoglu issued stark warnings over the violence in the crisis-torn country, adding that the Syrian regime had never responded positively to the Islamic bloc's efforts to resolve the conflict.
"The OIC has cautioned, on many occasions, of the danger of sectarian violence in Syria, as such a conflict once it takes on a sectarian dimension is bound to destabilize the entire region.
"Under such a terrible scenario, the region will face catastrophic consequences that may take decades to remedy."
In this week's visit to Washington, Ihsanoglu met Tony Blinken, deputy National Security Adviser and Assistant to US President Barack Obama. Syria was at the top of the agenda, Turkey's Andolu Agency reported.
The OIC suspended Syria's membership in August 2012 as violence in the country took an increasingly militarized turn.
"The suspension of Syria's membership in the OIC was decided after a long series of initiatives to resolve the conflict peacefully. In fact, the Syrian regime never responded positively to our genuine endeavors in this regard," Ihsanoglu said.
Sliding towards sectarianism
In a recent violence, the Syrian army and allied fighters from the Lebanese Shiite movement Hezbollah last week seized control of the strategic central town of Qusayr after an 18-day battle.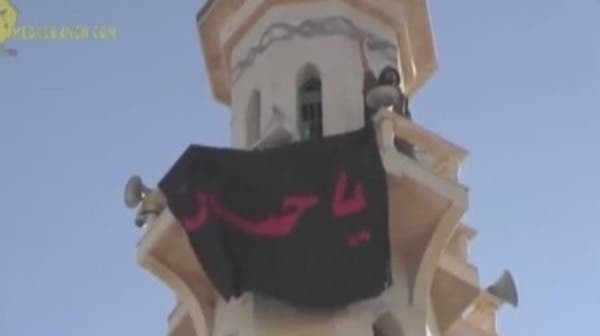 An amateur video posted online by activists on Saturday showed fighters from Hezbollah, raising a flag with "Ya Hussein" or "Oh hail Hussein" inscribed on it, in what was seen as an overt sign of escalating sectarianism in Syria.
Shiites highly revere Hussein, who is Prophet Mohammad's grandson. Hussein and his father Ali, who is also the prophet's cousin, were seen by Shiites as the right successors in the Caliphate after the prophet's death.
George Sabra, acting head of the Western-backed Syrian National Coalition, told The Associated Press on Friday that the intervention of Hezbollah "starts to transfer the problem into a sectarian conflict, a sectarian war between Sunnis and Shiites."
"The problem will [spread] all over the Middle East, to Lebanon, to Turkey, to Iraq, to Jordan and maybe to the Gulf," he added.
On Wednesday, Iran, Syria's key ally in the Middle East, congratulated the Syrian army on their victory in seizing Qusayr from rebels. It also condemned "other parties" for supporting the rebels; a reference to Arab and Western countries, including many Muslim countries – such as the Gulf States and Turkey – who back the anti-regime movement.
Iran is a predominantly Shiite Muslim country, and a close ally of Syrian President Bashar al-Assad, who belongs to the Alawite sect, an offshoot of Shiite Islam.
Ihsanoglu urged Islamic states embroiled in the Syrian crisis to dispel their differences over the conflict. The civil war has been increasingly drawing in nations across the Middle East, pitting Muslim states against other Muslim states, he stated.
"Our member states are urged to coordinate closely to dissipate their differences and articulate a common position vis-a-vis the Syrian crisis by exerting pressure on the regime in Damascus to engage in a meaningful dialogue with the opposition in order to find a peaceful way out of the bloody crisis," he added.
An upcoming meeting of international diplomats dubbed "Geneva II," expected to be held next month, is expected to press for a political settlement to the crisis and build on an accord signed in Geneva on June 30.
Other international efforts have led to agreements on the Syria crisis.
The United States and Russia have pledged to work in tandem to bring the Syrian regime and the opposition together. They hope to facilitate the negotiation of a political transition to end the war that has left some 94,000 dead, according to watchdog group, the Syrian Observatory for Human Rights.

But the Syrian opposition has said they will not attend as long as fighters from Iran and Hezbollah are fighting in Syria alongside Assad's forces.
Despite such a setback, Ihsanoglu expects the OIC to play an important role in the upcoming talks.
"As for the upcoming Geneva II meeting, our member states are aware that this is perhaps a unique opportunity to tap before the situation in Syrian flies into an unmanageable conflagration with dire ramifications for the whole region and beyond."
But a diplomatic solution to the conflict may be harder to find following revelations this week that chemical weapons were used in Syria, according to samples tested by the French government.
France has now revived the debate over possible military intervention by western powers in Syria.

Syria has "without contest" crossed the "red line" established by the US and European powers, French foreign minister Laurent Fabius said on Tuesday night. He was elaborating on the communique in which he stated that "France has the certainty that sarin gas has been used repeatedly in Syria in a localized manner," AFP news agency reported.
The OIC would oppose any military intervention in any member country even if its membership is suspended, Ihsanoglu said, adding: "But can we just step back and watch while tens of thousands of Syrian people are being slaughtered?
"I think that beyond our political responsibility we have a moral responsibility to put an end to this tragedy."
"We would suggest that as a first step, a no-fly zone be established following a United Nations Security Council (UNSC) resolution to contain the power of the regime to bombard cities and villages as well as establishing humanitarian corridors to assist the needy civilian population.
"At the same time, we are quite aware that such a measure would require consensus at the level of P5, which at this moment does not seem to be possible, taking into account the position of certain members of the Security Council."
For now the OIC has been providing humanitarian assistance with support to Syrian refugees who have fled to neighboring countries, as well as those who are internally displaced, the secretary-general said.
'Certain members'
Russia and China, allies of the Syrian regime, have opposed efforts in the Security Council to impose sanctions on Assad's government and vetoed three resolutions condemning it.
The latest Security Council rift on Syria came last week when Russia blocked a UNSC declaration of alarm over the siege of Qusayr by Syrian troops and Hezbollah fighters.
As an international organization, the OIC is second only to the UN in terms of geographical extent and number of member states, notes Turkish political analyst Selcuk Colakoglu.
Internal disputes within the OIC
But despite the Islamic bloc's efforts to remain an influential world power, it has been criticized for being unable to resolve internal disputes.
"Despite the all reforms in the OIC, it still suffers from structural problems," Colakoglu wrote last month.
"First of all, its 57 member states, hailing from four different continents, must make decisions by consensus. This rule prolongs the process of decision-making and makes timely responses to events difficult.
"Another problem of the OIC is its failures in dispute-resolution among member states. In the Syria crisis, disagreements among its members have brought the OIC to an impasse." The OIC's weak role on major issues and inability to resolve internal disputes has caused a trust gap among member states and with nonmember states alike, he added.
But on this front, Ihsanoglu says the OIC is working towards a new phase of reforms.
"Recently, the OIC has established a unit for mediation and conflict resolution which will focus first on capacity building, after which it is expected to function principally through monitoring current and potential crisis situations and undertake timely diplomatic response.
"This would be coupled with identifying and analyzing major root causes of conflicts and determining ways and means to address them," he said, adding that the new unit would also seek to interact with the OIC member states and other international and regional organizations "to share experiences in mediation and conflict resolution."
Another way for dispute-resolution to succeed includes encouraging the OIC's powerful members to take on a cooperative role, said Colakoglu.
"For example, in the Syria crisis, OIC members playing significant roles in peacekeeping missions like Pakistan, Indonesia and Nigeria can take leadership responsibility," he stated.