Lebanon's former prime minister Saad Hariri accused Hezbollah's leader Sayyed Hasan Nasrallah on Thursday of endangering Lebanon's security by "dragging" the nation into regional rifts.
"Our nation, dear Lebanese, is in danger," Hariri said in a statement released by his press office.
"What Lebanon is facing at present approaches the brink of existential danger and threatens Lebanon's message and values of cultural and religious diversity."
Hariri said Hezbollah defied Lebanon's law and has granted itself the right to make crucial decisions on behalf of the nation, which was sending thousands of fighters to Syria to support President Bashar al-Assad.
"Hezbollah has decided unilaterally to breach all the principles, laws and bases that govern the national life among the Lebanese."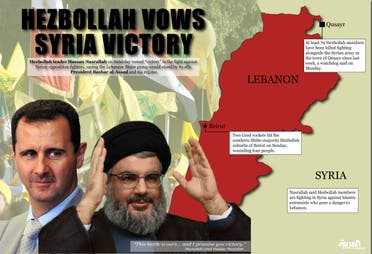 Iran-backed Hezbollah, a close ally of Assad, initially justified its involvement in the Syrian conflict by saying that it wanted to defend villages along the border where Lebanese Shiites live, and the Sayyeda Zeinab shrine near Damascus, which is revered by Shiites around the world.
But Hariri said Nasrallah had usurped the state and its institutions by involving Lebanon in the Syrian war.
"... [Hezbollah became] the legislative authority that issues fatwas to defend religious shrines and the regimes of resistance outside the borders."
Hariri added that for years, Lebanese people held countries like Israel responsible for sparking conflicts inside the country. But now, Hezbollah imposes a "real danger" form within.
"The real danger now lies in the political fabric of the country, as Hezbollah was able to deduct large parts of it."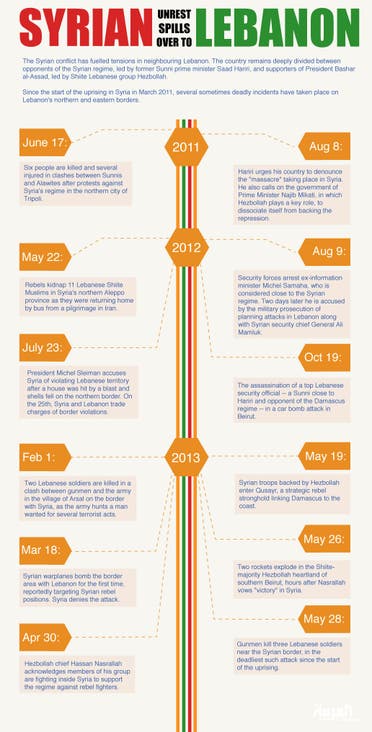 "When we say national fate, we do not mean the fate of a sect or group but we are talking about a danger threatening everyone without exception, because none of the Lebanese groups, that is the Sunnis, Shiites, Druzes and the Christians, can avoid the slope that Hezbollah is dragging Lebanon to."