They can be assembled in just four hours and be ready – without tools – for use in a crisis zone; flat-pack refugee shelters are now being designed by Swedish furniture giant, Ikea.
The United Nations' refugee agency said on Friday it had turned to Ikea to produce the shelters and the first prototypes, costing $8,000 a piece, have already been produced and will be set up in crisis zones.
"We will set up 26 (ready-to-assemble shelters) which have already arrived in Ethiopia. Twelve will soon arrive at the Iraqi border for Syrian refugees and 12 in Lebanon, also for Syrians," head of innovation at UNHCR, Oliver Delarue, told AFP news agency.
Consisting of semi-hard plastic walls and roofs made from composite material and with room to house five people each, the cottage-like shelters have flexible solar panels on the roofs for power, according to AFP.
The specially-made can also deflect heat during the day and retain it at night.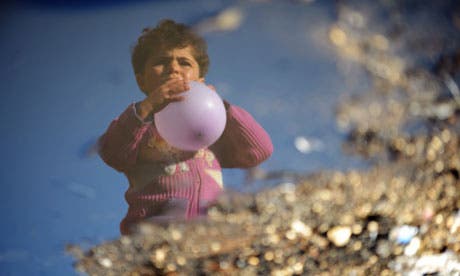 Some 1.6 million Syrians have fled since the Syria conflict began in 2011, mostly to neighboring nations. Another 4.25 million have been displaced within the country itself, according to the United Nations.
More than 15 million people were living as refugees around the world last year, while another nearly 29 million were displaced within their own country - the highest combined number in two decades, according to UNHCR statistics released last week.
Refugee camps often consist of overcrowded tents that can be sweltering hot during the day and freezing at night, with no electricity and thus no light or heat after nightfall.
The UNHCR is preparing to roll out 50 cottage-like shelter prototypes, with the help of Ikea's philanthropist foundation which has funded the project to the tune of $4 million, AFP reported.
Meanwhile, a Sweden-based group called the Refugee Housing Unit has been working with the U.N. agency on the design.

(With AFP)