Activists on social media circulated on Sunday a document attributed to the Muslim Brotherhood, which allegedly calls for shedding blood and dividing the army.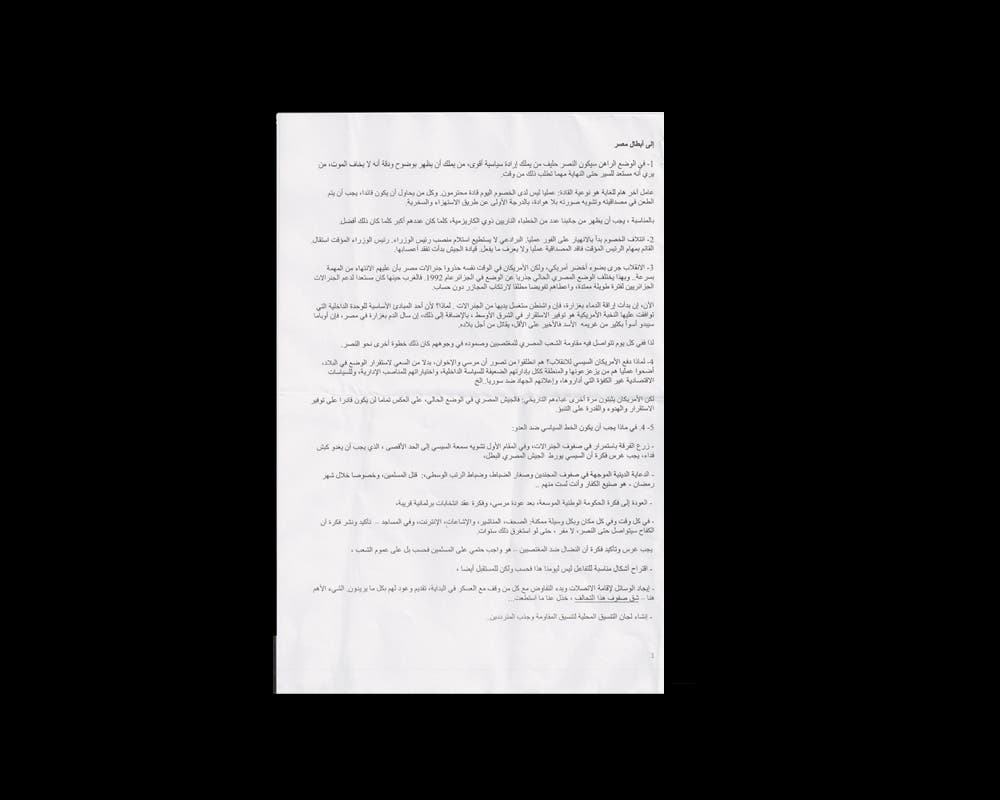 1
The document states that "emerging victorious over the enemy requires patience, faith and determination" and at the same time calls for disbanding the Egyptian army, dividing it and distorting its image.

Distorting Sissi's image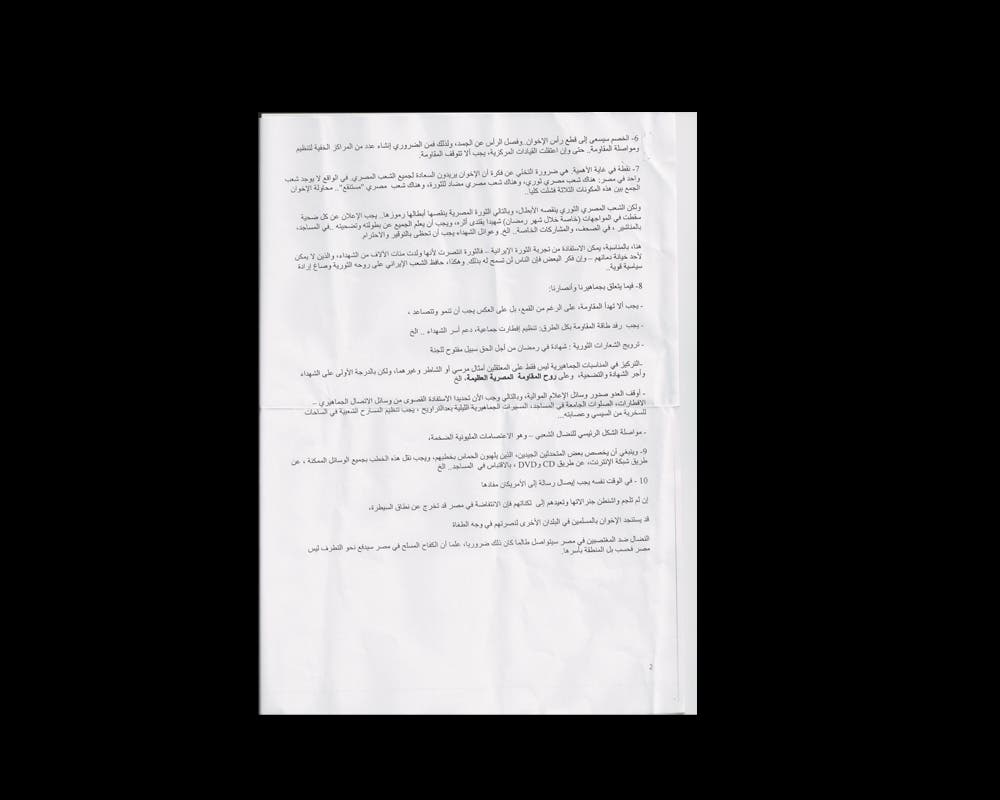 2
"They [the Americans] based their moves on the view that Mursi and the Brotherhood have essentially become the ones destabilizing the country," the document said.

"But the Americans have once again proved their historical foolishness. The Egyptian army in its current situation will not be able to provide stability," it added.

Attempts to intimidate the Egyptian people
SHOW MORE
Last Update: Wednesday, 20 May 2020 KSA 09:41 - GMT 06:41