Egypt's interim President Adly Mansour declared a month-long state of emergency as the country fell into nationwide bloody violence.
A presidency statement said the emergency state would begin at 4 p.m. and ordered the armed forces to help the Interior Ministry enforce security.
The exceptional measures came as "the security and order of the nation face danger due to deliberate sabotage, and attacks on public and private buildings and the loss of life by extremist groups," the presidency said as quoted by Reuters.

Interim president Mansour "has tasked the armed forces, in cooperation with the police, to take all necessary measures to maintain security and order and to protect public and private property and the lives of citizens."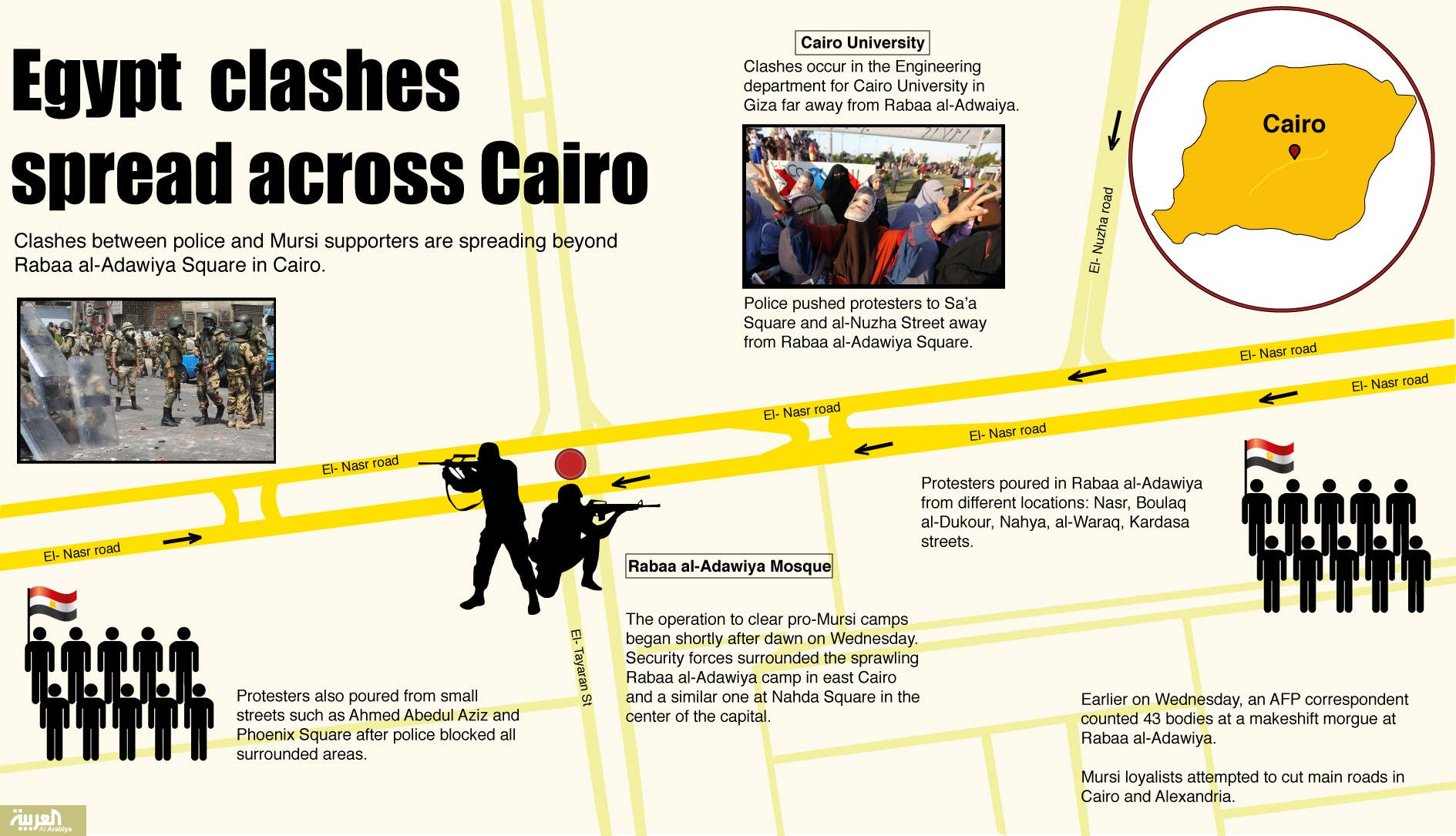 The announcement made on state TV followed nationwide clashes between security forces and supporters of ousted President Mohammad Mursi.
Khaled Okasha, a security analyst, told Al Arabiya the announced security measure would not restrict people's movement but gives the authority to security forces to confront "armed groups" and prevent blocking roads.
But Egyptian authorities also declared curfew in Cairo and 10 other provinces from 7 p.m. to 7 a.m.
Egyptian security forces had moved in earlier in the day to clear the sit-in of Mursi supporters in Cairo. The security intervention prompted nationwide clashes that lead to the death of more than 100, according to the health ministry.

(Reuters and AFP)