Egyptian security forces have taken complete control of Rabaa al-Adawiya square, the main protest camp set up by supporters of ousted President Mohammad Mursi, the state news agency MENA reported on Wednesday.
MENA added that armed supporters of Mursi were arrested and the rest were given a safe passage. A security source said eight Muslim Brotherhood leaders, including Mohamed el-Beltagi and EssamEl-Erian, were arrested.
Television footage showed Mursi supporters leaving the Rabaa al-Adawiya encampment through a security corridor, some flashing victory signs.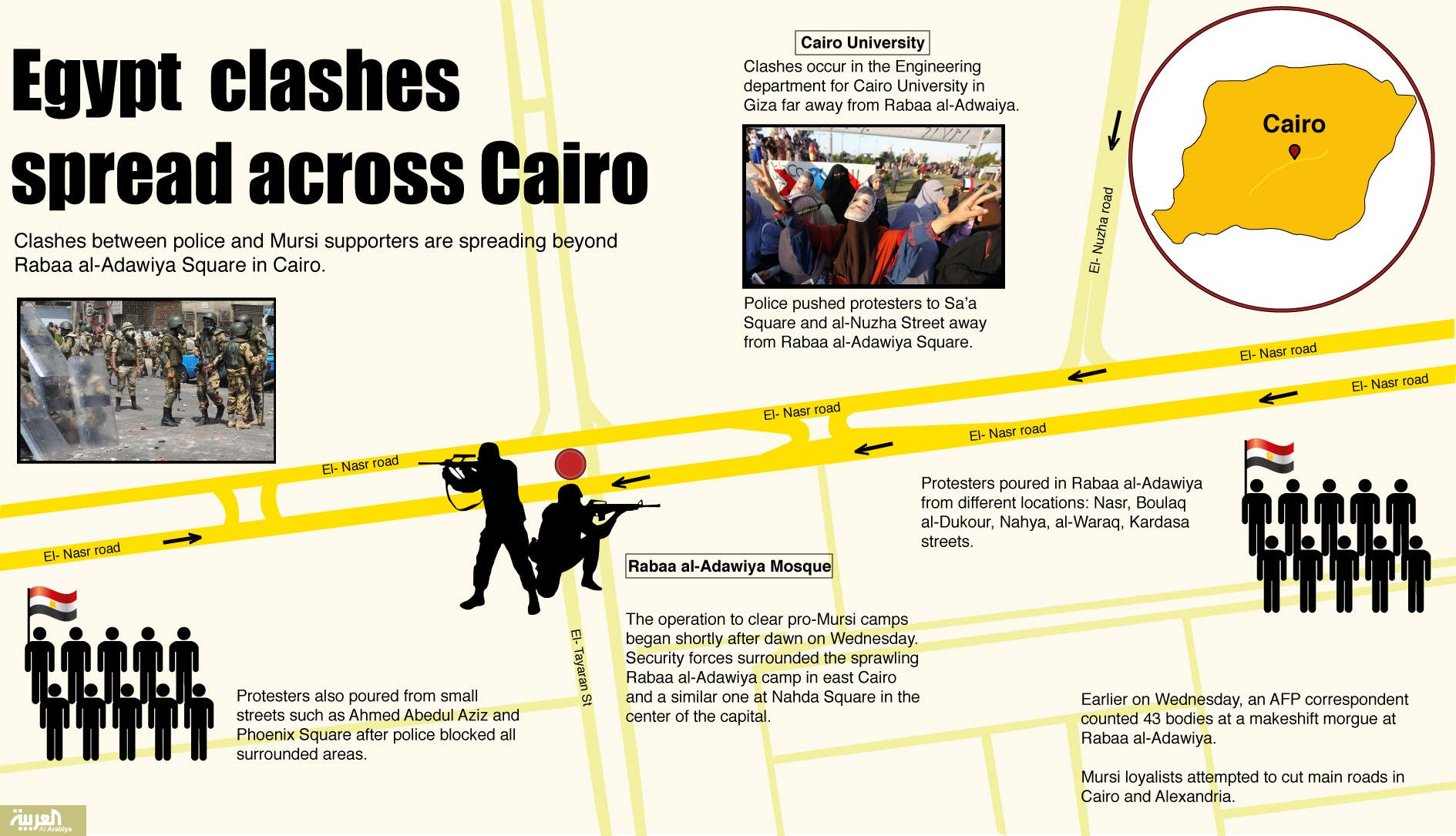 A security official confirmed to AFP that hundreds of people were taking advantage of the safe passage offer but said some diehards stayed behind amid renewed clashes with security forces.
The health ministry said at least 150 people were killed in nationwide clashes. It said another 1,403 people were injured as violence roiled several provinces.
The government declared a daily curfew in Cairo and 13 other provinces in a bid to contain nationwide violence.

The curfew entered into force at 9:00 p.m. (17:00 GMT) and runs until 6:00 a.m. (04:00 GMT), a government spokesman said in a statement read out on state television.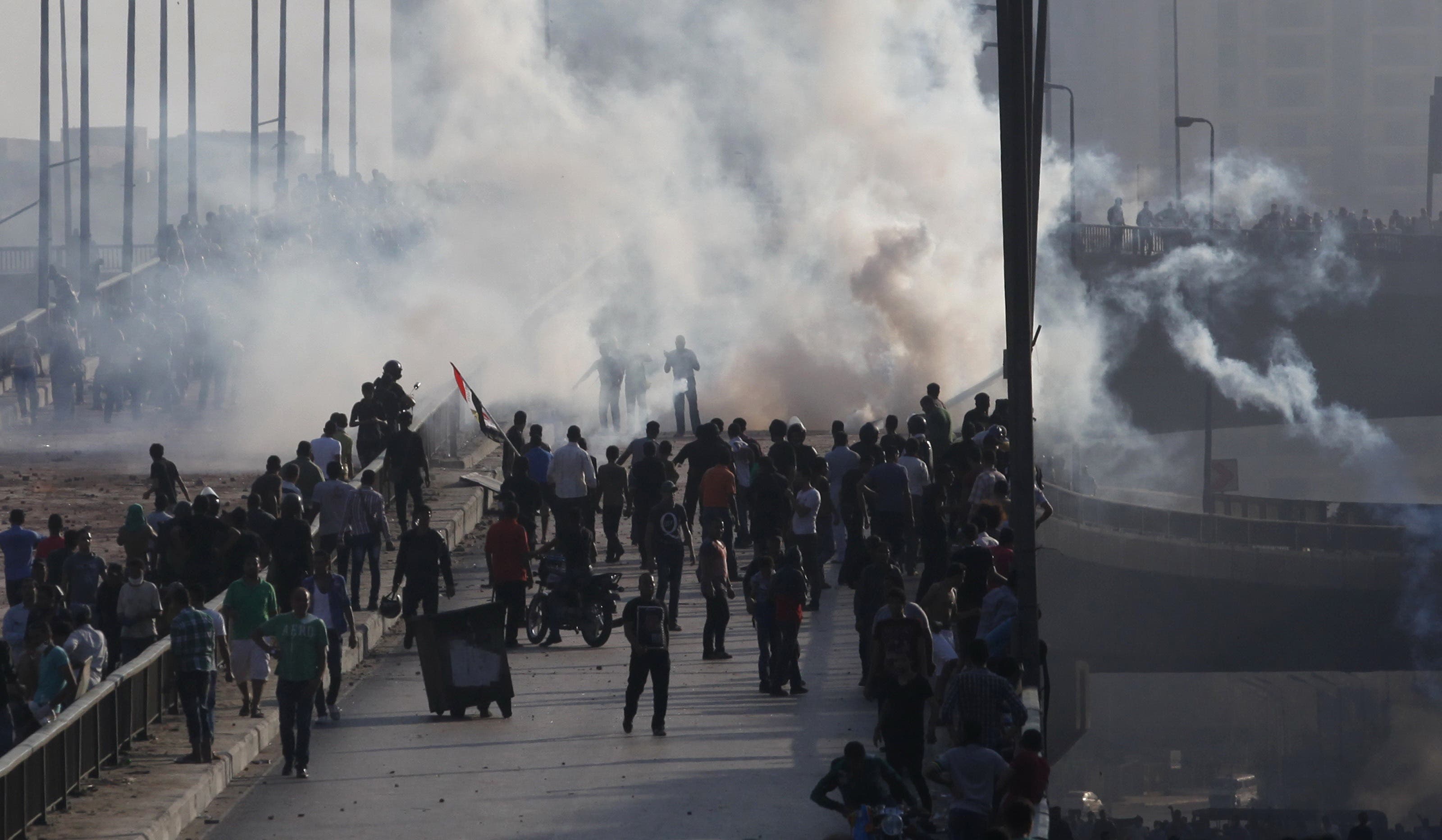 It applies to the provinces of Cairo, Giza, Alexandria, Beni Sueif, Menya, Assiut, Sohag, Beheira, North Sinai, South Sinai and Suez, the statement said.

The government later added that Ismailiya, Fayoum and Qena would also be under curfew, for a total of 14 out of the country's 27 provinces.

The measure will last one month, the government said, after the presidency announced a month-long state of emergency in the country.

The government said anyone who defies the curfew will face prison.

The bloodshed also effectively ends the open political role of the Brotherhood, which survived for 85 years as an underground movement before emerging from the shadows after the2011 uprising to win every election held since.

In one a rare sign of unease from among the Brotherhood's opponents, Mohamed ElBaradei, a former U.N. diplomat, quit his post of vice president in the army-backed government, saying the conflict could have been resolved by peaceful means.

"The beneficiaries of what happened today are those call for violence, terrorism and the most extreme groups," according to Reuters.

Since Mursi was toppled, the security forces had twice before killed scores of protesters in an attempt to drive Mursi's followers off the streets. But they had held back from a full-scale assault on the tented camp where followers and their families have lived behind makeshift barricades.

(AFP and Reuters)