Egypt's Orthodox Coptic Church announced on Friday its support for the military and security forces in their fight against what it called "groups of armed violence."
"The Egyptian Coptic Church is following the unfortunate developments on the ground of our country Egypt and emphasizes its strong stance with the Egyptian police, armed forces and other organizations of the Egyptian people in the face of groups of armed violence and black terrorism," the church said in a statement.
"While we appreciate the sincere and friendly position that understands the nature of the developments, we strongly deplore the media fallacies that are prevalent in Western countries," the statement added.
The Coptic Church called on the West to "read objectively the facts of events, and not give international and political cover to these terrorist and bloody groups."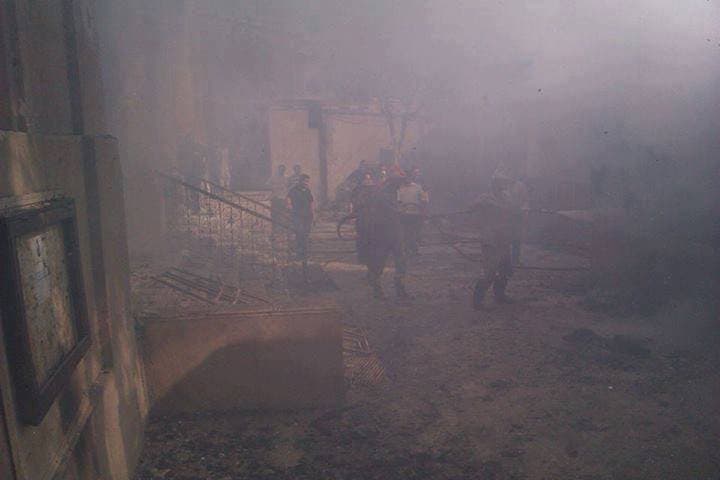 Several churches have been torched nationwide in Egypt in violence between supporters of ousted President Mohammad Mursi and security forces.
In the southern province of Minya, two churches were attacked by protesters, security officials said, according to Reuters.
At churches across the country, residents formed human chains to protect them from further assaults, and a civilian was killed while trying to protect a church in Sohag, south of Cairo, authorities said.
Many of Mursi's supporters have voiced criticism at Egypt's Christian minority for largely supporting the military's decision to oust him from office, and dozens of churches have been attacked this week.
(With Reuters)