Egyptian authorities have arrested two more Muslim Brotherhood figures, including a prominent Salafist cleric, state-run news agency reported late on Tuesday.
Hard-line cleric Safwat Hegazy was captured early Wednesday at a checkpoint near the Siwa Oasis, near Libya. He is believed to have been trying to flee the country across the Libyan border, the MENA news agency reported.
Hegazy is wanted over charges of instigating violence.
Also, a security official told Al Arabiya that Mourad Ali, a spokesman for the Brotherhood's political party, was detained at the Cairo airport, trying to catch a flight to Italy.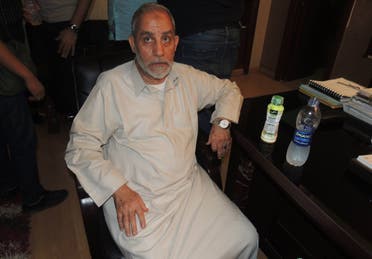 Egypt's public prosecutor ordered on Monday the detention of Muslim Brotherhood leader Mohammad Badei for 15 days pending an investigation into allegations he was complicit in the death of protesters outside the presidential palace in December last year.
Badie, 70, was arrested in an apartment close to Rabia al-Adawiya square, where Islamist supporters of deposed President Mohammad Mursi held a vigil before it was cleared in a bloody crackdown by security forces last week.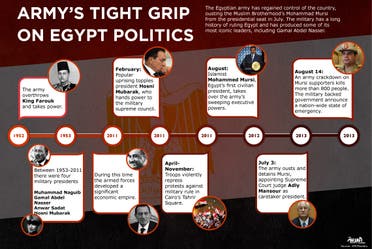 An Al Arabiya correspondent reported Badie was being taken to Tora prison, the same Cairo prison that former President Hosni Mubarak is now being held.
Badie was charged in July with incitement to murder in connection with protests before Mursi's ouster and is due to stand trial on Aug. 25 along with his two deputies, Reuters reported.
Footage shown on local media showed the bearded leader sitting grim-faced in a grey robe near a man with a rifle following his detention in Cairo in the early hours.