Bodies are still being discovered after an alleged chemical weapons attack on the outskirts of Damascus that killed hundreds of people and the death toll will rise, Reuters reported a Syrian opposition spokesman as saying on Thursday.

"We expect the number (of dead) to grow because we just discovered a neighborhood in Zamalka where there are houses full of dead people," Syrian National Coalition spokesman Khaled Saleh said.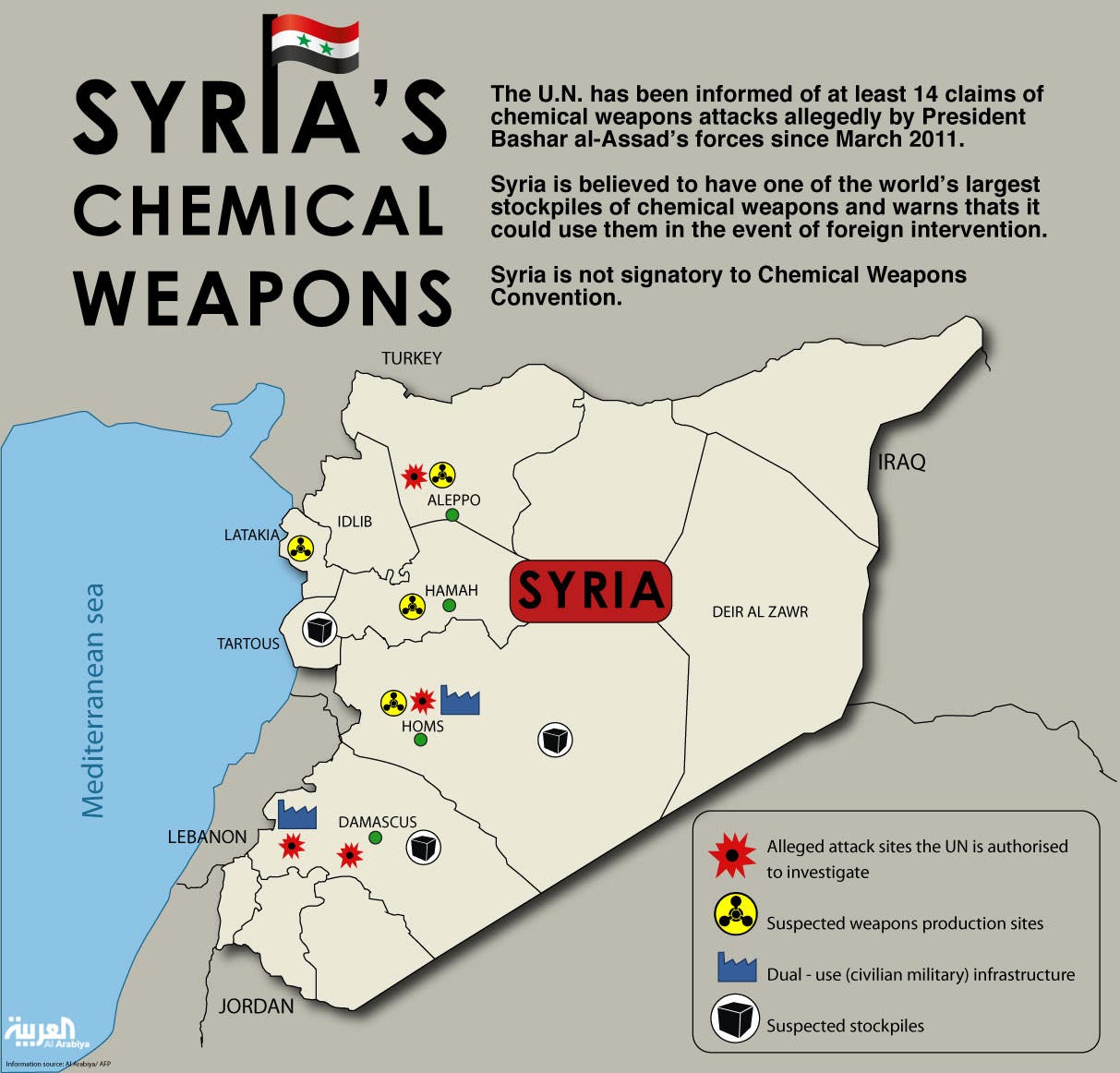 French Foreign Minister Laurent Fabius said on Thursday that his country will seek to react with "force" if a massacre in Syria involving chemical weapons is confirmed, Agence France-Presse reported
"If it is proven, France's position is that there must be a reaction," Fabius told BFM-TV. He also spoke of a "reaction with force" whilst judging it "impossible" to send ground troops.
Meanwhile, Syrian forces bombarded rebel-held suburbs in Damascus on Thursday, Reuters reported activists as saying, after the opposition accused the army of gassing hundreds in a chemical weapons attack in the Ghouta district of the capital on Wednesday.
Speaking from Ghouta, activist Khaled Amer told Reuters that explosions from rockets hitting Zamalka were being heard. In Jobar, a Damascus neighborhood only three kilometers from the historic center of the ancient capital, explosions were heard at an army fortification and another compound housing tanks, apparently from a rebel attack on the facilities.
Fadi al-Shami of the Tahrir al-Sham Brigade, which operates in the eastern Ghouta area, said scattered fighting was taking place along the Jobar-Zamalka axis and that opposition forces have moved closer to loyalist lines, partly to be in safer positions in case of another chemical attack.
The fighting continued after Wednesday's chemical weapon attack which killed an estimated 1,300 people including children and women while they were sleeping, according to opposition leader George Sabra in a Wednesday statement.
The assault could be considered the world's most lethal chemical weapons attack since 1988 when thousands of Kurds were gassed in Halabcha, a town in the semi-autonomous region of Kurdistan in Iraq, by Saddam Hussein's forces.
The chemical assault prompted meeting of the U.N. Security Council in New York.
While Western and regional countries called for U.N. chemical weapons investigators, who arrived in Damascus four days ago, to be urgently dispatched to the scene, Syria's two main allies, Iran and Russia denied such allegations against Assad's regime.
Iranian Foreign Minister Mohammad Javad Zarif said on Thursday the Syrian government could not have been behind a possible chemical weapon attack as Assad's forces had the upper hand in the fighting, AFP reported.
"If the use of chemical weapons is true, it has definitely been carried out by terrorist ... groups, because they have proved in action that they refrain from no crime," Iran's Press TV quoted Zarif as telling his Turkish counterpart, Ahmet Davutoglu, in a telephone conversation.
Meanwhile, Russia on Wednesday described the Syrian opposition claims of the Ghouta assault as "premeditated provocation."
(With Reuters and AFP)