The West must rid Syria of President Bashar al-Assad and bring him to trial before the International Criminal Court, the leader of the country's main opposition group, Ahmad al-Jarba, said in an interview Thursday.

Jarba told the daily Le Parisien he will tell French President Francois Hollande in talks Thursday morning: "Chemical Bashar has massacred our people on August 21. He must not escape the punishment he deserves."

The U.N.-Arab League special envoy for Syria, Lakhdar Brahimi, said Wednesday it was clear a chemical substance had been used in the August 21 attack in a Damascus suburb, killing hundreds of people.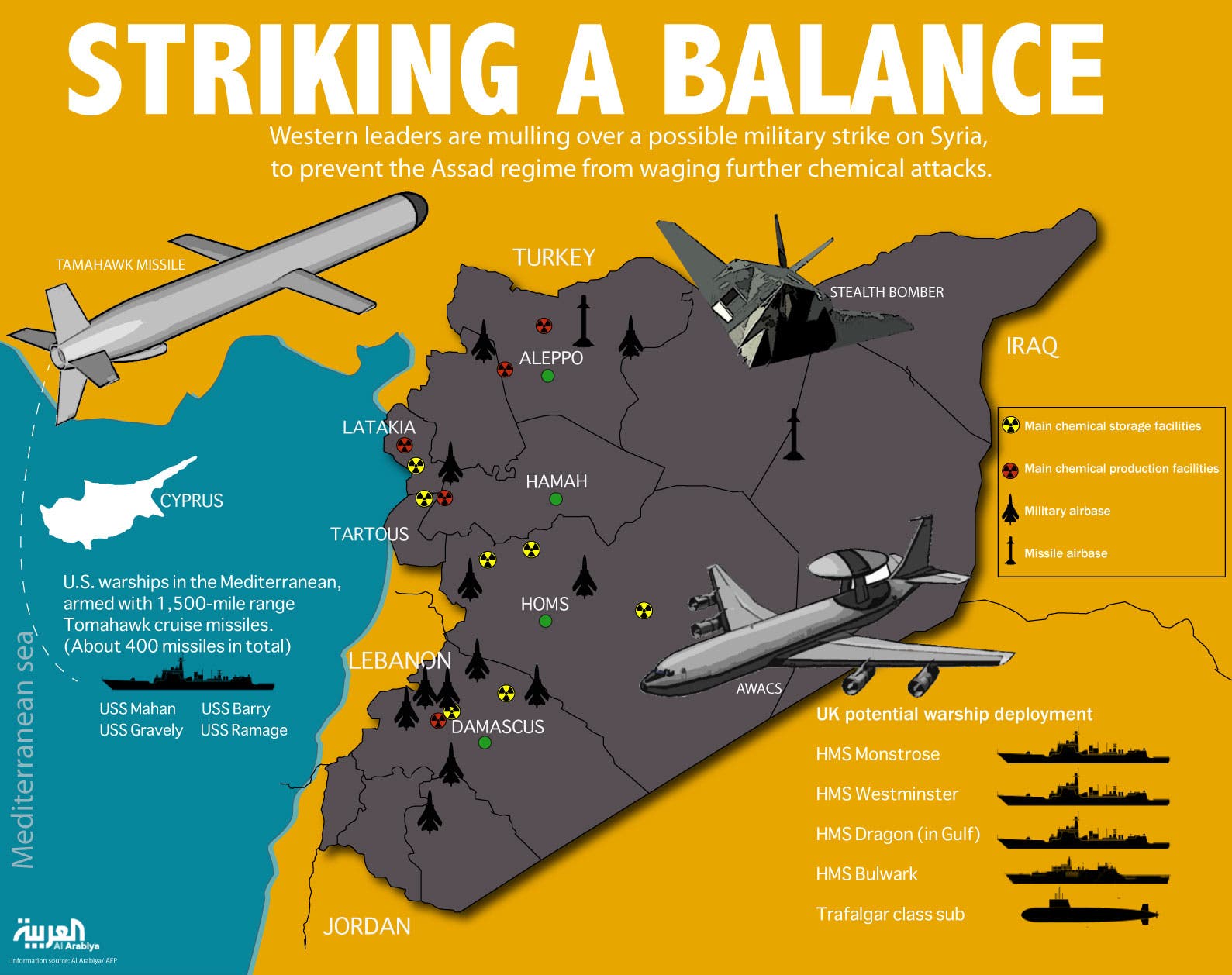 "May he be attacked and may his regime disappear," said Jarba, branding Assad "an infection, a microbe for the region."

"This man and his family must be brought to justice in The Hague by the International Criminal Court."

The Syrian opposition expects Western countries to carry out "a punishing strike against the regime," followed by "political and military support for the Free Syrian Army," he added.

Assad has the support of Russia, Lebanon's Shiite militant group Hezbollah and Iran, he said, but added: "We are lacking everything. Our allies haven't given us anything we asked for."

Jarba also warned of Al-Qaeda's influence in the region.

"We do not want to get rid of Assad to end up with Al-Qaeda," he said. "These extremists are manipulated by the regime to scare the world."

"A courageous decision must be taken. We need our friends. Words are not enough," he added.

Jarba's meeting with Hollande at the Elysee palace comes after the French leader said France was "ready to punish those who took the vile decision to gas innocent people," pointing the finger of blame at Assad's regime.

Until last week, France -- like Britain and the United States -- had ruled out intervening militarily in Syria without the green light from the U.N. Security Council, where Damascus ally Russia is likely to block any action.

But the regime's suspected use of chemical weapons is considered to have breached a "red line" during an already bloody conflict that has left more than 100,000 dead.